<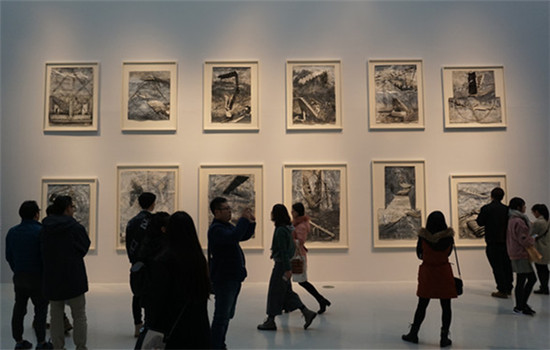 The show Anselm Kiefer in China comes into media spotlight even before its opening on Saturday, because the German artist whose works are on show, accused the organizers of excluding him from the process. CHEN YAN/CHINA DAILY)
<!-SSE NEWSADSTART SSE-> <!-SSE NEWSADEND SSE->
German artist Anselm Kiefer protests over the holding of his first show in China -- and the organizers say they are within their rights to do so, Deng Zhangyu reports.
Despite German artist Anselm Kiefer's protest, the first large-scale show of his works in China opened to the public at the Central Academy of Fine Arts Art Museum in Beijing on Saturday.
The artist said he wasn't involved with the ongoing exhibition titled Anselm Kiefer in China.
The show, which is being held at the art museum of the academy, displays more than 80 pieces by Kiefer, a leading figure in German neo-expressionism movement since the 1960s, covering sculptures, paintings, installations and photos.
In the last few days, a heated debate surfaced on Chinese social media about ethical and legal aspects of the show, which is not only a solo exhibition but that of a prominent living artist whose agreement wasn't forthcoming.
<
The show Anselm Kiefer in China comes into media spotlight even before its opening on Saturday, because the German artist whose works are on show, accused the organizers of excluding him from the process. (CHEN YAN/CHINA DAILY)
Four days before the show's opening, China Daily received an email from Kiefer who said he was writing in response to an earlier report in the paper on the show's opening.
He said the show was being held "without his involvement and consent".
"Throughout my career I have been heavily involved in all my major international exhibitions. It is a matter of deep regret and frustration that the organizers of my first show in China have seen fit to exclude me from this process," Kiefer, 71, wrote in the email, adding that he wanted the exhibition canceled.
On Thursday, he also issued an official media statement about his position on the show that went viral.
The show involves several organizers, including Germany's Bell Art Center and the Central Academy of Fine Arts.
Li Jiayi, a representative of the Bell Art Center in China, told China Daily that Kiefer's works on show are from both private collectors and art institutions, which have authorized them to show the works in China. The MAP collection and Ludwig Museum Koblenz in Germany provided the pieces.
<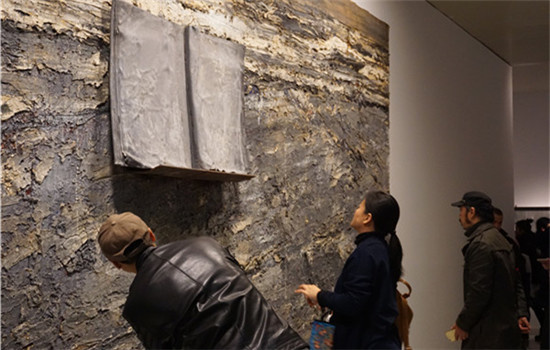 The show Anselm Kiefer in China comes into media spotlight even before its opening on Saturday, because the German artist whose works are on show, accused the organizers of excluding him from the process. (CHEN YAN/CHINA DAILY)
<!-SSE PAGELINKSTART SSE->