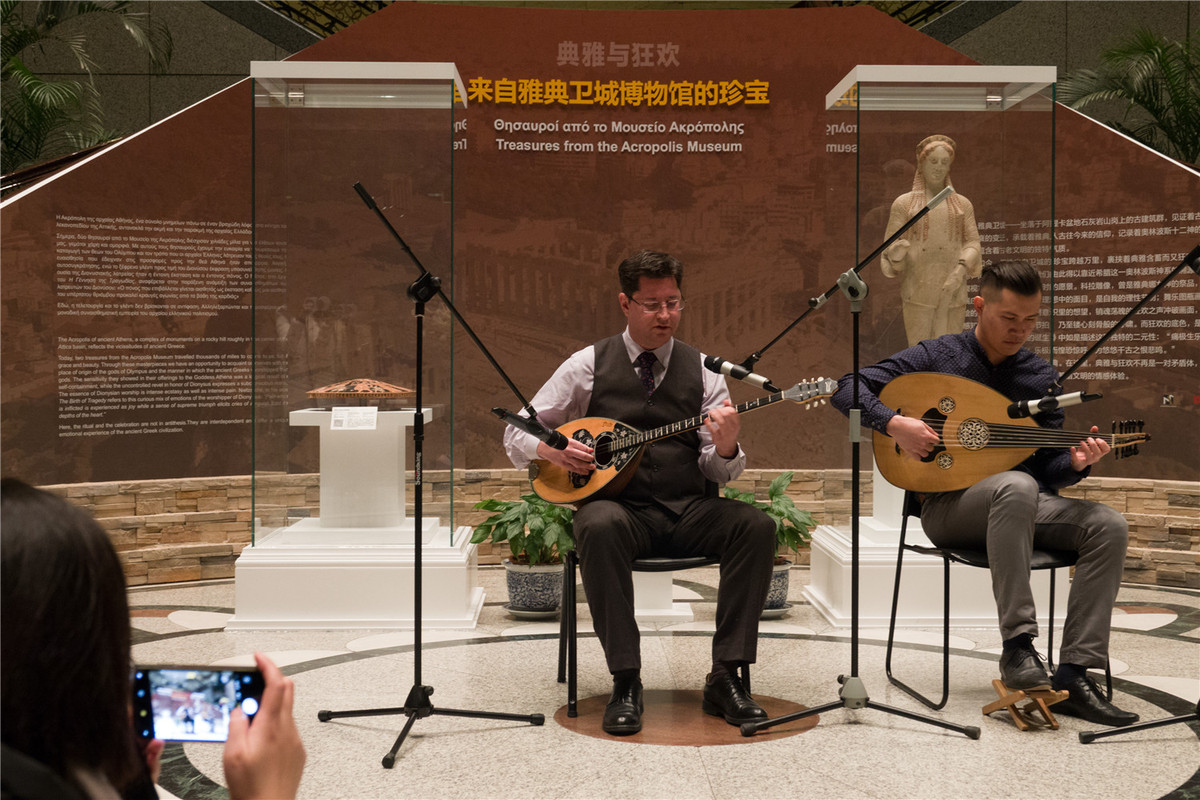 The exhibition "Treasures from the Acropolis" kicked off at Shanghai Museum on Jan 10 with a traditional Greek music performance.
<!-SSE NEWSADSTART SSE-> <!-SSE NEWSADEND SSE->
The exhibition, which runs till April 10, features just two artifacts which are displayed in the lobby of the museum. The first is the statue of Kore which depicts a young woman on the Acropolis.
The Acropolis is a settlement situated at the heart of the ancient city of Athens where the Greeks worshipped their gods. Boys and girls are the most common feature in statues depicting the Athenian Acropolis. The piece on exhibition dates back to the 6th century BC and illustrates the elegance of women in ancient Athens.
The second exhibit is a red-figure lekanis lid depicting Dionysus, Eros and Maenads. A lekanis is a shallow ceramic vessel with two handles used by women to store their cosmetics and jewelry. The lid on exhibition is from the 4th century BC.
The exhibition is the first joint project between Shanghai Museum and the Acropolis Museum. In exchange, two objects from Shanghai Museum – a bronze plate from the Spring and Autumn Period (770-476 BC), and an ink landscape painting by Wu Hong in the 17th century – are being exhibited in Athens till the end of April.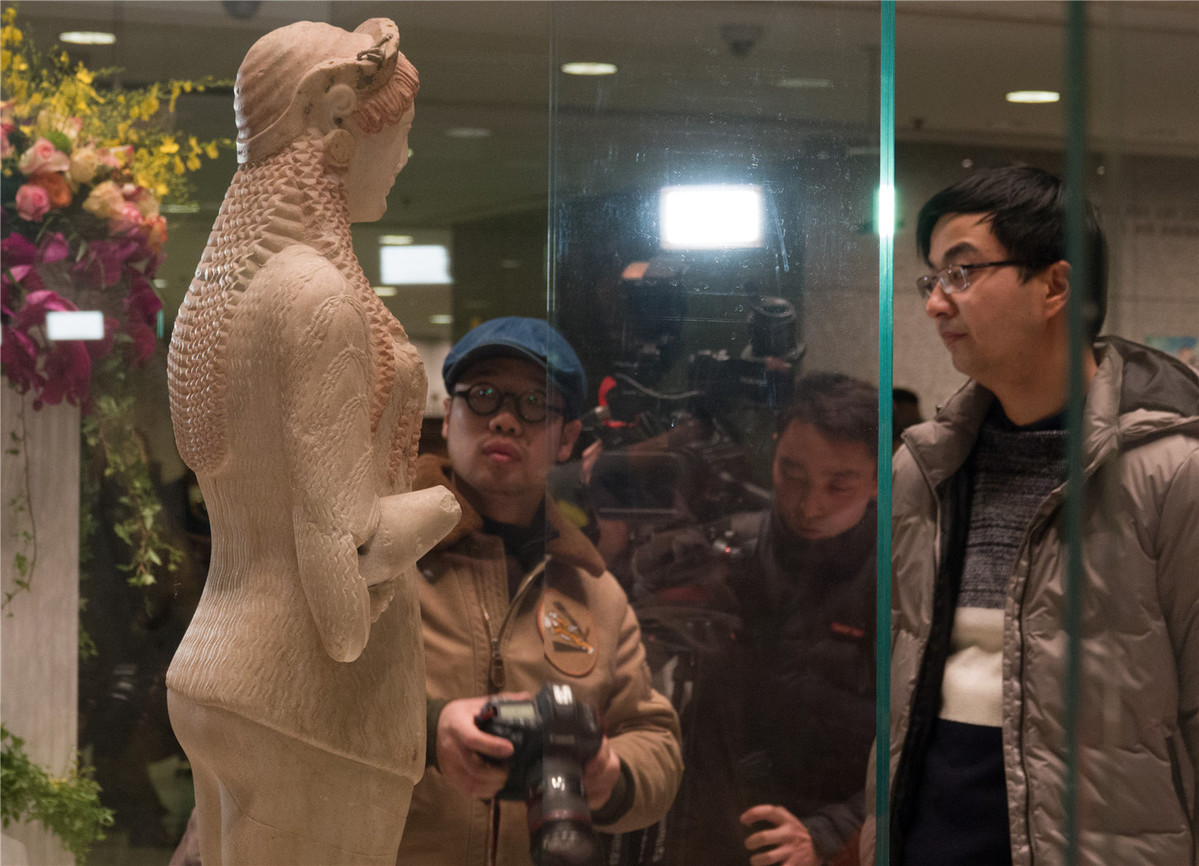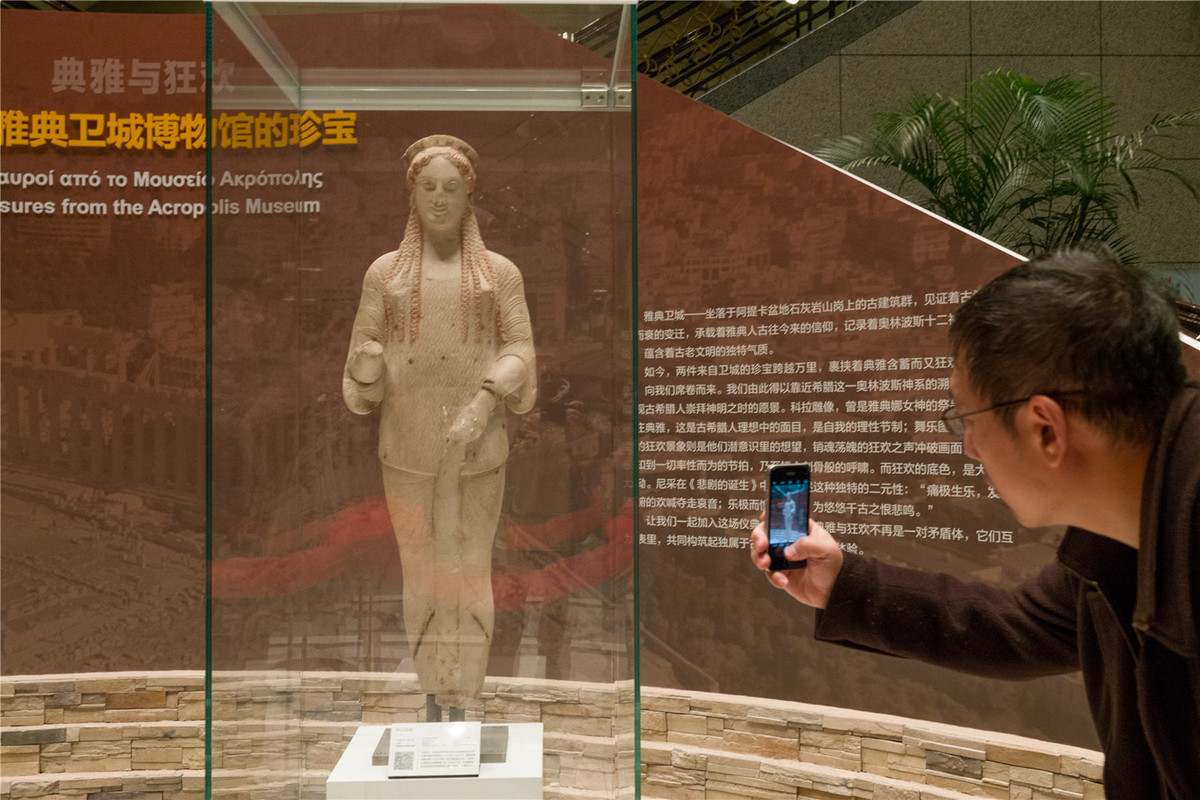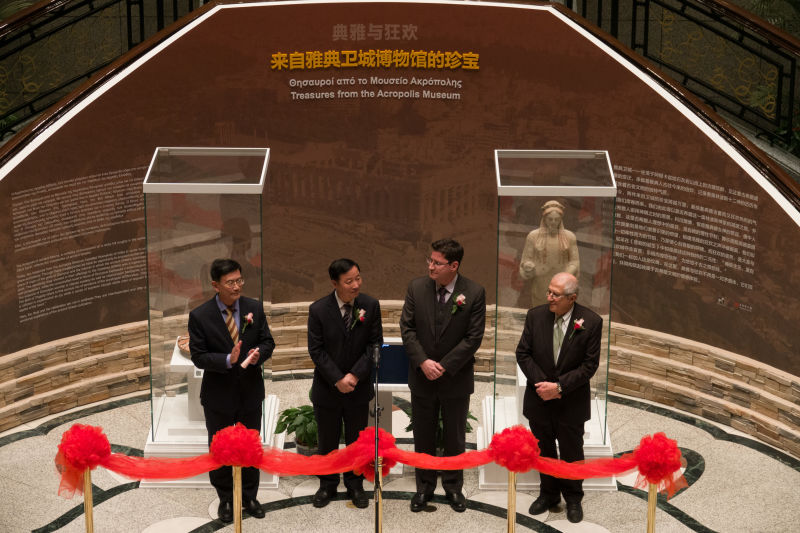 <!-SSE PAGELINKSTART SSE->