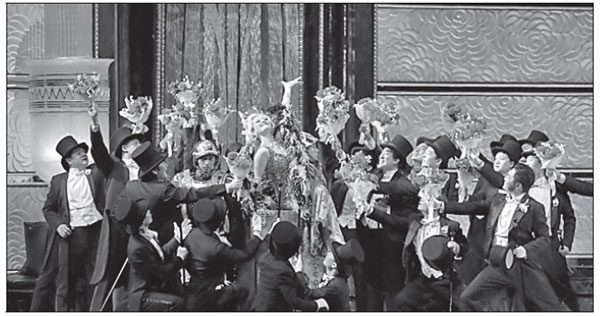 NCPA Operetta Die Lustige Witwe (The Merry Widow) in Beijing
Date: Jan 18-21 - 7:30 pm
<!-SSE NEWSADSTART SSE-> <!-SSE NEWSADEND SSE->
Venue: National Center for the Performing Arts
Price: 100-880 yuan
In 1905, billionaire Glawari, a French banker, left his young wife Hanna (from Pontevedro) a legacy of 20 million francs after his death. To prevent it from flowing abroad, Count Danilo Danilovitch, the first secretary of Pontevedro embassy in France, went to court the dowager as ordered by his state, only to find she's his old flame. Danilo refused that out of his dignity, but Hanna still loved him. Then according to the banker's will, Hanna voluntarily gave up her legacy, which made Danilo respond to her love. During their wedding, as stipulated, the legacy was transferred to Danilo once more. In this way, the operetta has a happy ending.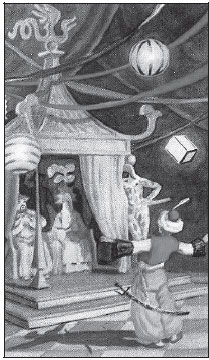 Shanghai Opera House: Giacomo Puccini's Turandot in Shanghai
Date: Jan 24-26 - 7:15 pm
Venue: Shanghai Grand Theater Lyric Theater
Price: 180-880 yuan
In Ancient Peking, the beautiful, icy Princess Turandot announced that she would marry the man who can solve her three riddles, but gravely punished those who could not. Heads rolled until the arrival of a clever prince who was determined to win over the princess or die to try. He solved her trio of challenges and then offered Turandot his life if she could solve the riddle of his name. Will true love be enough to soften the vengeful princess' heart? Turandot is Puccini's final opera (unfinished at his death) and perhaps as a result, it is by far and away his most musically adventurous.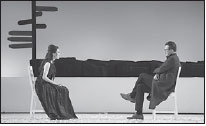 Drama The Lady from the Sea Starring Chen Shu
Date: Jan 31-Feb 3 - 7:30 pm
Venue: National Center for the Performing Arts
Price: 200-880 yuan
Ellida was a lighthouse guardian's daughter. She had grown up by the sea ever since childhood. After her father passed away, she married Doctor Wangel. He was much older than her, and she became the stepmother of his two daughters. Ellida moved to reside in the fjord area together with her husband. Many years later, however she still struggled to adapt to the inland. She missed the sea so much, which gradually turned into nostalgia with her innermost thoughts that kept churning her mind nonstop, day and night.
In the summer, a large ship sailed into the fjord along the meandering sea channel, which not only carried a large number of noisy tourists, but brought along a strange man. Then the mystery of Ellida's history was unraveled.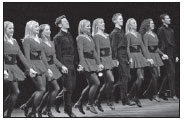 Riverdance in Shenzhen
Date: Feb 1-2 - 8 pm
Venue: Shenzhen Poly Theater
Price: 280-1,280 yuan
The international Irish dance phenomenon is back by popular demand in Riverdance - The 20th Anniversary World Tour. Drawing on Irish traditions, the combined talents of the performers propel Irish dancing and music into the present day, capturing the imagination of audiences across all ages and cultures in an innovative and exciting blend of dance, music and song. Of all the performances to emerge from Ireland - in music, theater and film - nothing has carried the energy, the sensuality and the spectacle of Riverdance.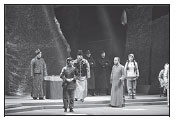 Liaoning People's Art Theater Drama Blowing On in Beijing
Date: Jan 13-14 - 7:30 pm
Venue: National Center for the Performing Arts
Price: 80-480 yuan
The drama Blowing On, set in the North Market in Shenyang, Liaoning occupied by the Japanese aggressors during the War of Resistance Against Japanese Aggression, portrays a deeply touching and moving anti-Japanese story through three brothers in a time-honored brand Yihesheng Smithy. Zhao Tiechui, the big brother of Yihesheng Smithy, who is thought to be killed during the Pingdingshan Massacre, goes back to the North Market after five miserable years, only to find that everything has changed.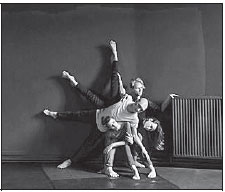 Dai Jian's Dance Work Mo in Beijing

Date: Jan 25 - 7:30 pm

Venue: National Center for the Performing Arts

Price: 120-240 yuan

Dai Jian graduated from Beijing Dance Academy and Bennington College in the United States successively. He ever worked for Trisha Brown Dance Company and Shen Wei Dance Arts, etc. Currently, he serves as the art director of MaiOui Dance in France. He has been commissioned at Metropolitan Museum of Art, New York Arts, Making Moves Dance Festival, and Les Subsistances, Lyon, France. His sculpture works Tired 1, 2, 3 were displayed at 2015 New State Taiyuan International Sculpture Biennale. He was also invited by 2017 Up-On International Live Art Festival.

<!-SSE PAGELINKSTART SSE->