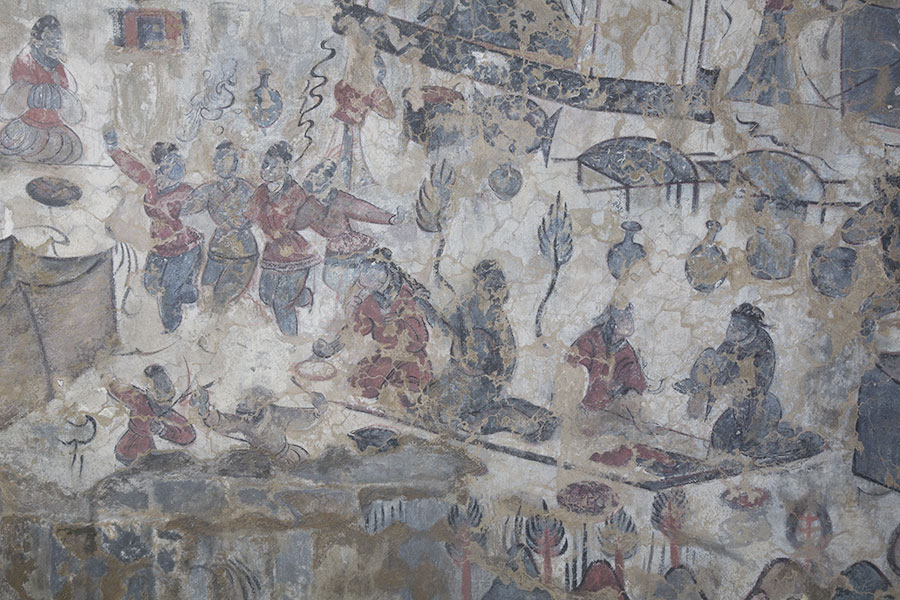 How did aristocrats in fifth-century northern China treat guests at an outdoor feast?
<!-SSE NEWSADSTART SSE-> <!-SSE NEWSADEND SSE->
For a start, there were colorful draperies which divided the dining and food preparation areas. The greater the number of hangings, and the longer they were, the wealthier the host family was deemed to be.
And while the guests enjoyed the food, they also watched performances that included dancing and acrobatics.
The kitchen had several divisions: some dealt with the butchering and cooking of animal meat, some were used to make alcohol, some were used for boiling water, while another area housed a pestle and mortar for husking grains.
This scene was depicted on a mural inside a tomb of the Northern Wei Dynasty (386-534).
Over the past two years, the mural has been reproduced by artists and archaeologists.
And it is now on show at the Arthur M. Sackler Museum of Art and Archaeology at Peking University.
The original mural, abundant with vivid details, astonished archaeologists, who excavated the tomb and 11 other tombs nearby that belonged to the same period, in Shaling village near Datong, in North China's Shanxi province, in 2005.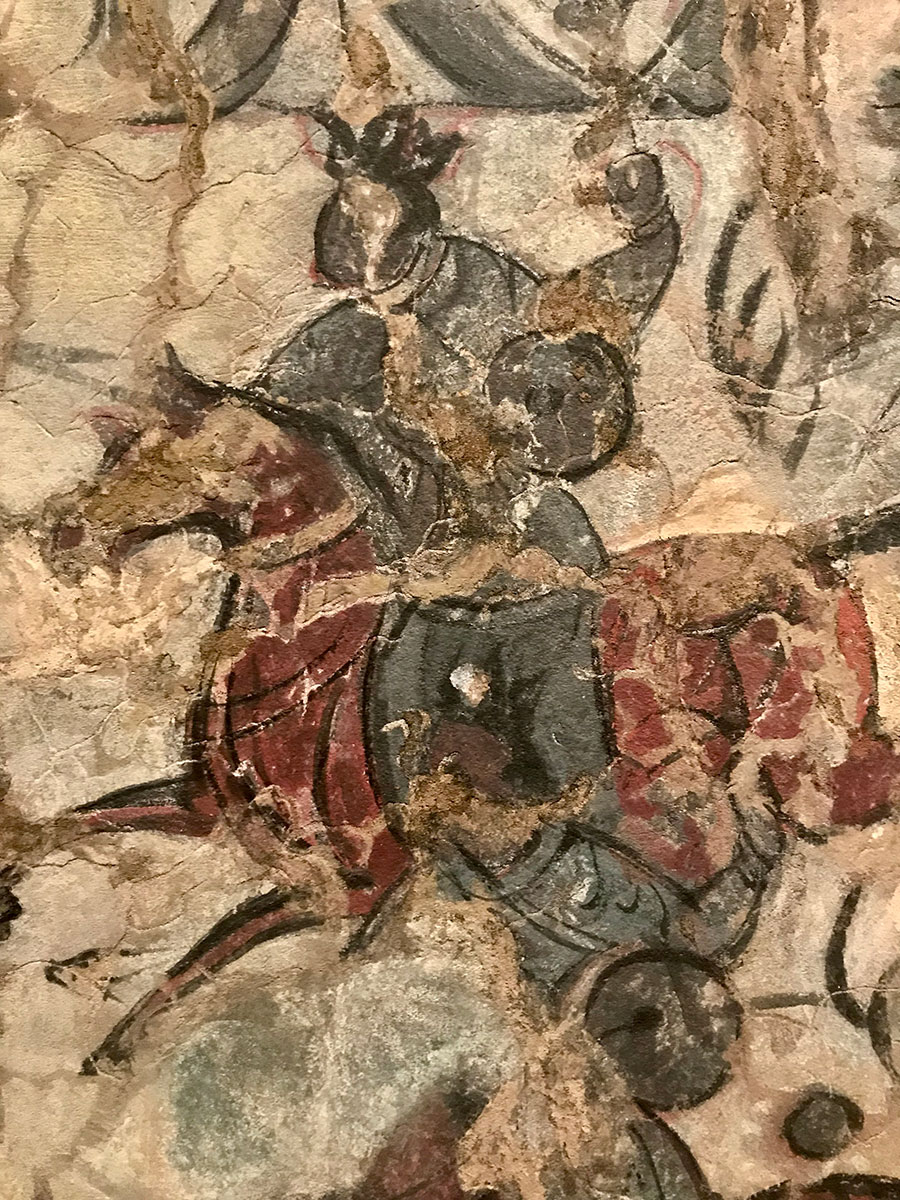 Datong, then called Pingcheng, was the capital of the Northern Wei Dynasty, before being replaced by Luoyang, in Central China's Henan province, in 439.
According to the inscriptions on broken lacquer pieces found in the tomb, the burial site dated from 435 and contained the remains of a woman surnamed Poduoluo, indicating she was from the Xianbei nomadic group. The group's Tuoba clan founded the Northern Wei Dynasty.
The inscriptions also said Ms Poduoluo was the mother of a general and minister responsible for receiving the emperor's important guests.
Besides the feast painting, archaeologists also found inside the tomb nine other murals bearing different motifs. Their life-size reproductions are also on show at the Sackler museum, together with photos of the tomb and objects found there during excavation work.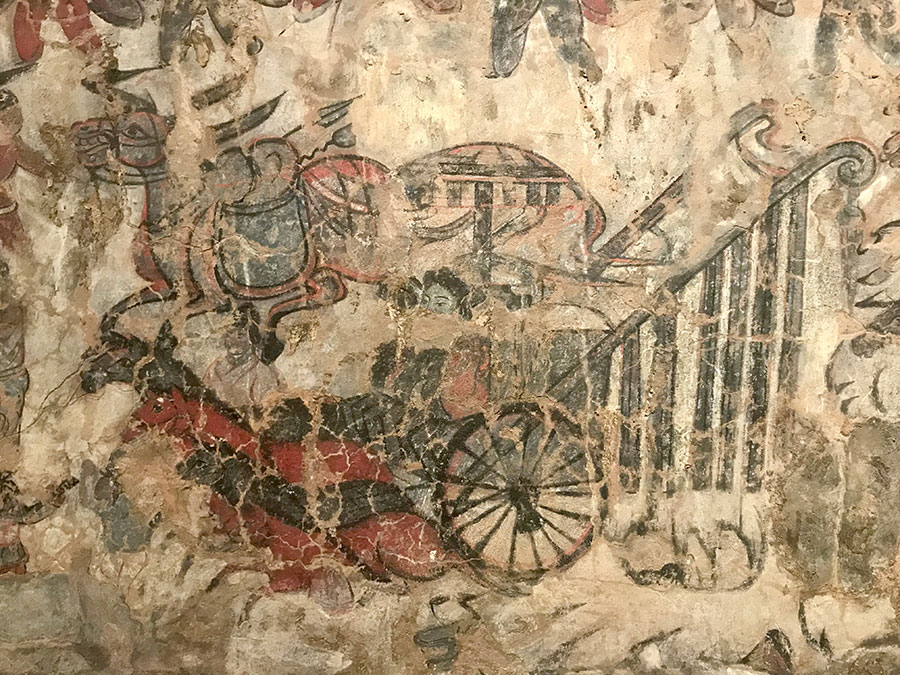 These murals are part of an exhibition, titled An Imaginative World of Afterlife, which showcases life in a period of nearly 1,600 years ago.

Zhang Zhuo, dean of the Datong-based Yungang Grottoes Research Academy, which manages the preservation of the Poduoluo tomb, says the exhibition title suggests that although the bulk of the murals depict how the Northern Wei's ruling class enjoyed a life of extravagance, some expressed a wish for continuing prosperity in the afterlife.

<!-SSE PAGELINKSTART SSE->