When Nyangbon, 47, now a State-level master of arts and crafts in Northwest China's Qinghai province, began to learn thangka-traditional Tibetan Buddhist painting-that had been carried on for centuries in his native town of Tongren, it was a dying art. Very few thangka artists, including Nyangbon's master, Shaur Tsering, were alive, and they were aging.
<!-SSE NEWSADSTART SSE-> <!-SSE NEWSADEND SSE->
At that point, Nyangbon, then 12, dropped out of school and was sent by his father to study thangka so that he could make a living from it.
Now, the situation has dramatically improved for thangka artists in Tongren's villages.
And the art form is an important way for villagers to show their cultural legacy to the outside world.
It is also a prime source of income as their works are exhibited and sold at home and abroad.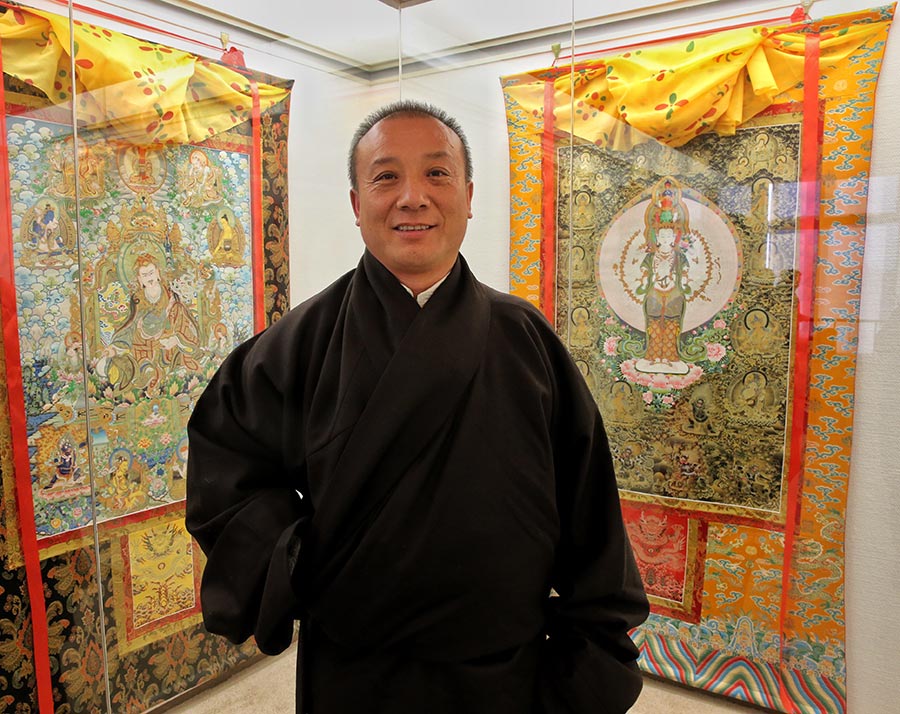 Nyangbon now runs a studio with around 70 apprentices, many of whom come from poor backgrounds.
Nyangbon says his apprentices are typically middle school graduates, because education is compulsory and he believes education helps artisans become accomplished artists.
An exhibition of 30 thangka works by master painters, including Nyangbon and others in their 20s and 30s, from Qinghai is now at the National Art Museum of China in Beijing, through Sunday.
The bulk of displayed works showcase the styles and techniques developed by artists like Nyangbon in villages along the Longwu River in Tongren, better known as the Regong area.
The Tibetan word "regong" means "golden basin".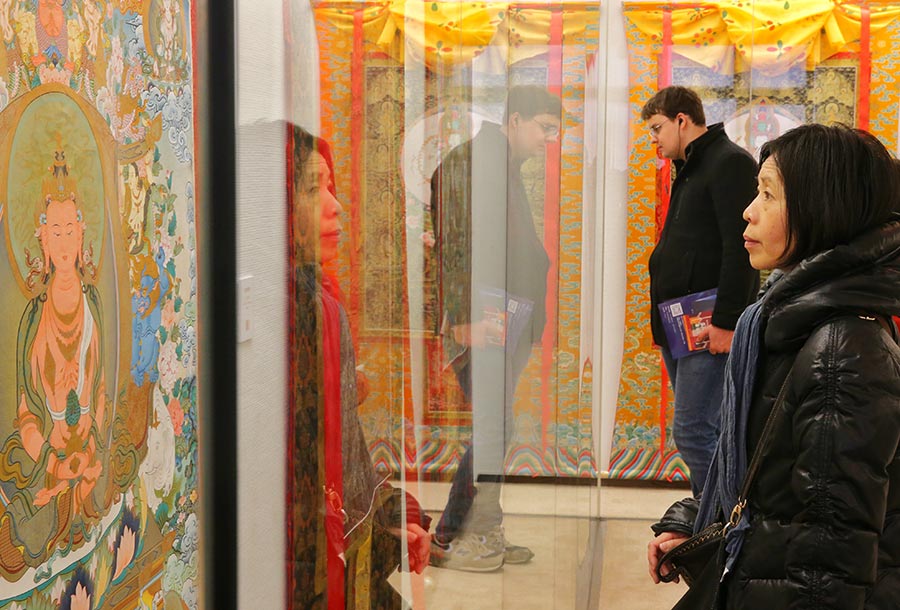 For nearly 1,000 years, monks and folk artists created Regong art, which includes thangka, mural painting, patchwork crafting and sculpting.
Regong art was made part of UNESCO's list of the intangible cultural heritage in 2009.
Tsering Tso, deputy director of Qinghai's provincial preservation center for intangible cultural heritage, says Qinghai's cultural diversity comes from its ethnic mix. The province is inhabited by such ethnic groups as Han, the Tibetan, Hui, Mongolian, Tu and Sala people.
She says the blending of different religions and cultures, including Buddhism, Taoism, Confucianism and Islam, has created a rich heritage like the Regong art.
Around 30,000 people made a living from Regong art in 2015, and the value of their output was 537 million yuan ( million), she says.
Nyangbon says top artists earn tens of thousands of yuan annually.
But this was not always the case.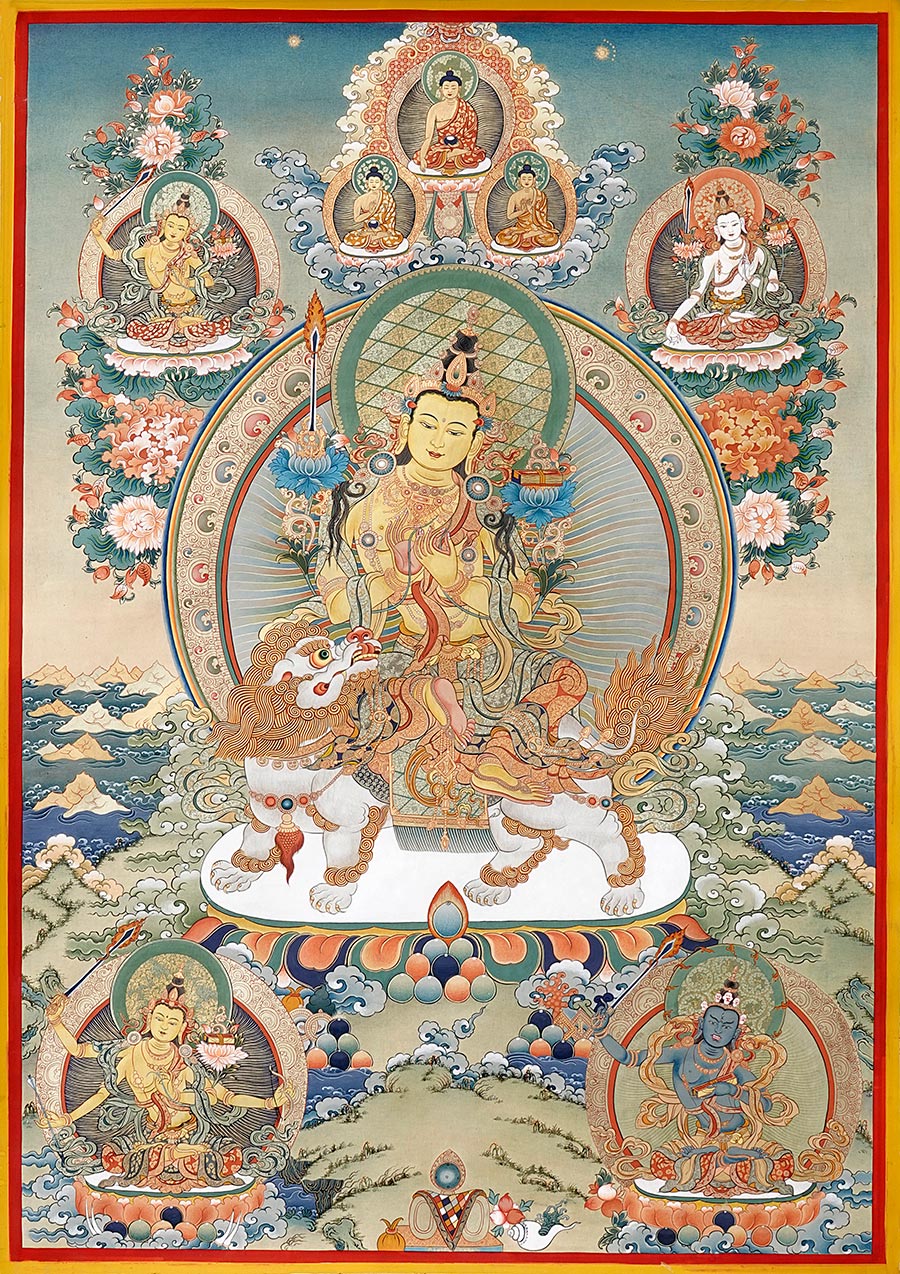 Referring to his early days as a thangka artist, Nyangbon says: "When I was young, I traveled extensively with my masters in Tibetan areas not only to learn thangka painting skills but also to find jobs. And the only place we could land painting jobs then were monasteries.

<!-SSE PAGELINKSTART SSE->