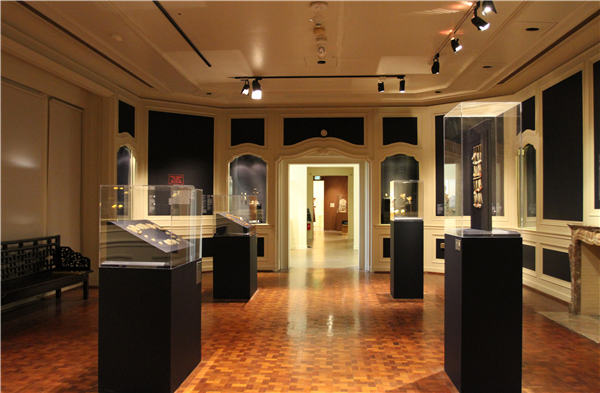 Wherever you are on the planet, chances are that one of these days you'll be able to admire the regalia of China's kings and queens on your own doorstep.
<!-SSE NEWSADSTART SSE-> <!-SSE NEWSADEND SSE->
Set off by the dark tone inside the exhibition hall, the glitter and glamour of the gold accessories announced their regal existence, in a way their owners must have done half a millennium ago.
They once belonged to the vassal kings and queens who lived in China during the Ming Dynasty (1368-1644), a time when the privileged class flaunted its immense wealth, through something that was shamelessly pretentious yet unabashedly beautiful: gold.
However, what the spoiled kings and queens probably never imagined was that one day the treasures they had prepared to remain with them in their eternal resting place would end up for public gaze on the other side of the Earth. Most of the visitors who saw the gold crowns, hairpins and other hair and clothing decorations, for both men and women, that were displayed there had never had contact with luxury as defined by ancient Chinese. Many were left gasping.
"It was a visual feast that made people dream," says Duan Taotao, director of the Qichun Museum in Hubei province, which boasts among its collection one of China's best batch of Ming Dynasty gold accessories.
In 2015 and 2016, the cream of the Qichun Museum collection was on view at the John and Mable Ringling Museum of Art in Sarasota, Florida, before traveling to the University of Southern California Pacific Art Museum in Los Angeles.
"Back even five years ago, it would have been unthinkable (for the gold accessories to be shown in a foreign country)."
Such exhibitions have become more prevalent in recent years, a reflection of the government's desire to strengthen cultural exchanges between China and the rest of the world.
For 27 years Qian Wei has worked with Art Exhibitions China, a governmental body whose task, among other things, is to organize exhibitions that put Chinese archaeological and cultural heritage under the spotlight overseas.
"It's a long story that started in 1973, when, at the proposal of a renowned Chinese historian, the central government decided to put together an exhibition that amounted to a grand showcase of Chinese civilization," Qian, 50, says.
It was with that exhibition that Arts Exhibitions China was founded.
"It was an ambitious goal, but people involved, whose names constituted a who's who of the Chinese archaeological world, managed to tell the story with about 200 exhibits, all national treasures unearthed from every corner of the country.
"And it was made clear from the beginning that the target audience would be foreigners. Between 1973 and 1978 the exhibition traveled to 16 countries in Europe, North America and Southeast Asia.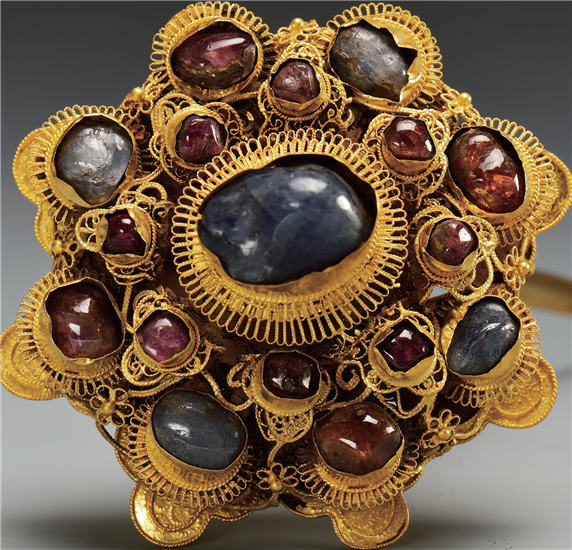 The exhibition's first stop was the Petit Palais in Paris, Qin says. It was also shown in Bucharest, the capital of Romania, a country that was friendly with the People's Republic of China, founded in 1949, when there was still a lot of hostility around.

There were three stops for the show in the United States: the National Gallery of Art in Washington, the Nelson-Atkins Museum of Art in Kansas City and the Asian Art Museum in Los Angeles, a city with a high Chinese American population.

<!-SSE PAGELINKSTART SSE->