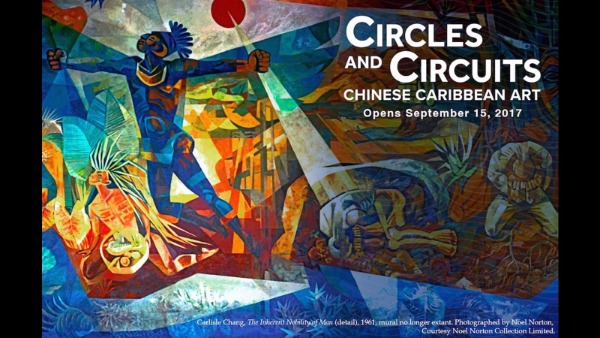 The Caribbean might seem like an unlikely focus for an art exhibit revolving around the Chinese diaspora. But for the curators who spent four years developing a dual museum exhibit in the US, it made perfect sense.
<!-SSE NEWSADSTART SSE-> <!-SSE NEWSADEND SSE->
"We chose specific areas to visit that we know had a Chinese presence and had art… [we were] interested in covering areas where there were migrations of China," the exhibition's co-curator Alexandra Chang told CGTN Digital. "There have been historic migrations since the mid-15th century, but it wasn't until the mid-1800 when there was a huge migration mostly from southern China – seven million Chinese at the time."
The "Circles and Circuits" exhibition explored the contributions of artists of Chinese origin in Cuba, Panama, Trinidad and Tobago, Jamaica, and beyond, thus revealing the hidden complexities of the transcultural art of the Caribbean.
"We were grateful to work with Caribbean thinkers while curating this," she said. "Not the traditional European thinking."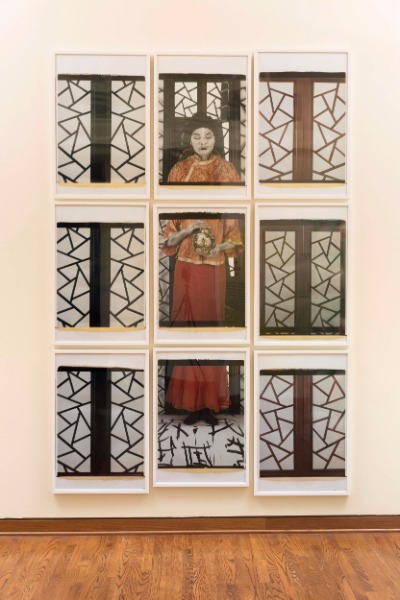 Artistic expression
The Chinese American Museum and the California African American Museum teamed up for the unique two-part exhibition.
"Thinking about how the Asian and African communities came together," Chang said, "it's important to have those stories now especially in the US where the country is so politically divided now."
Chang and co-curator Steven Y. Wong curated the exhibition that ran from last September until March 11.
The exhibit includes works by 39 artists which have been split between the two museums. Pieces range from traditional paintings to video collages and installations.
"Circles and Circuits I: History and Art of the Chinese Caribbean Diaspora" examined the works of the Chinese-Caribbean diaspora from the early 20th century.
The second part – "Circles and Circuits II: Contemporary Chinese Caribbean", focused on the work of contemporary artists examining popular culture and the post-colonial era of the Caribbean.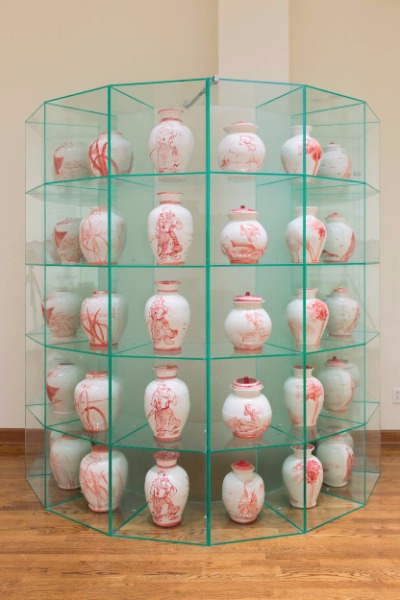 Chinese perspective

Regardless of geographic location, Chinese culture has influenced these artists.

"I grew up aware of my Chinese ancestors, there was significant consumption of Chinese food at home. In fact one of my favorite desserts was something we called at home 'Calabazita China', still, you could find it in Matanzas," artist María Magdalena Campos-Pons told CGTN Digital.

<!-SSE PAGELINKSTART SSE->