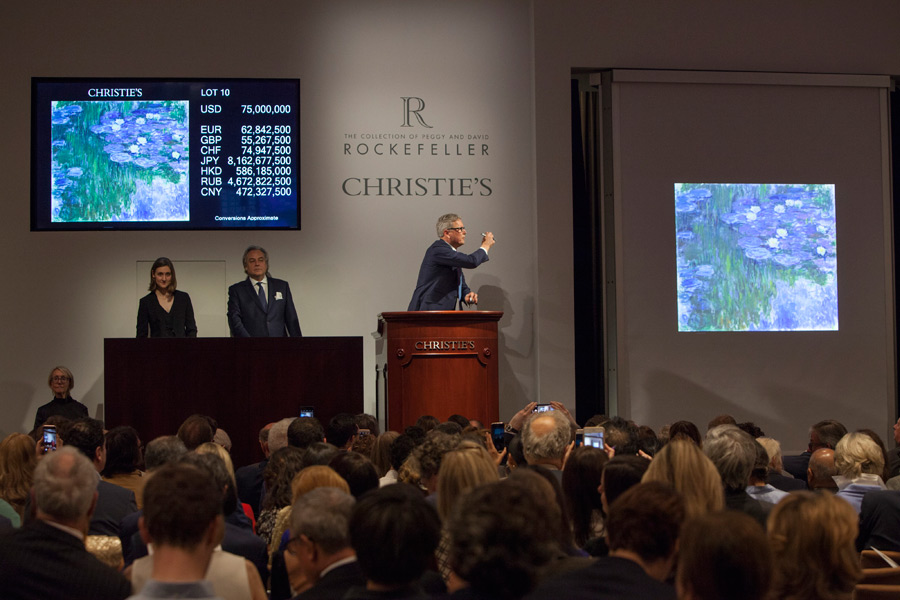 Christie's Rockefeller collection auction, which includes pieces from Pablo Picasso, Claude Monet and Henri Matisse, brought in 6 million on Tuesday, the first night of the auction.
<!-SSE NEWSADSTART SSE-> <!-SSE NEWSADEND SSE->
"The Rockefeller legacy has resonated strongly, and we are thrilled with the results achieved for the first evening in this series of sales, already over our expectations," Marc Porter, chairman of Christie's Americas, said in a statement on Tuesday.
"With new price levels set for Monet, Matisse, Corot and others, the bidding was testament to the taste, connoisseurship and standing of the Rockefeller family, combined with a shared goal to achieve a great result for the charitable beneficiaries of the sale. We continue tomorrow."
With two more days of auctions and online sales to go, the Rockefeller collection already has become the most valuable sold at auction.
Pablo Picasso's 1905 Fillette a la Corbeille Fleurie (Girl and the Flower Basket), a piece from the artist's Rose Period that depicts a nude teenage girl holding a basket of red blossoms, fetched 5 million.
A 1923 Henri Matisse canvas, Odalisque couchee aux magnolias (Odalisque Bed with Magnolias), sold for .8 million, more than million above estimates and a record price for a piece by the French master.
Claude Monet's Nympheas en fleur (Water Lilies in Bloom), which provisionally priced between million and million, went for .7 million and also set a new record for the artist.
According to Christie's, seven works out of 44 items sold for more than million apiece, and seven world auction artist records were set for Monet, Matisse, Corot, Delacroix, Seguin, Morandi and Redon.
Collectors from Europe, Asia, North and South America and Australia participated in the sales, representing 34 different countries.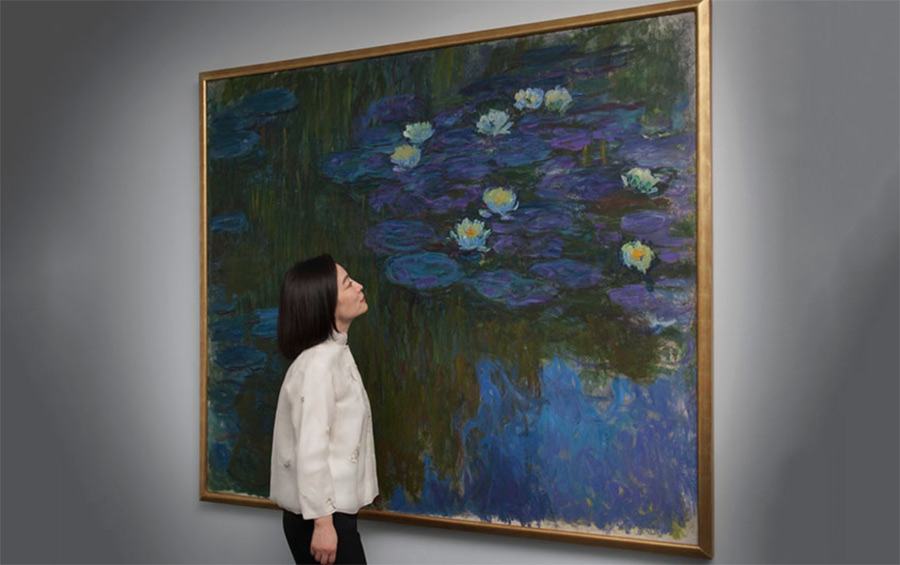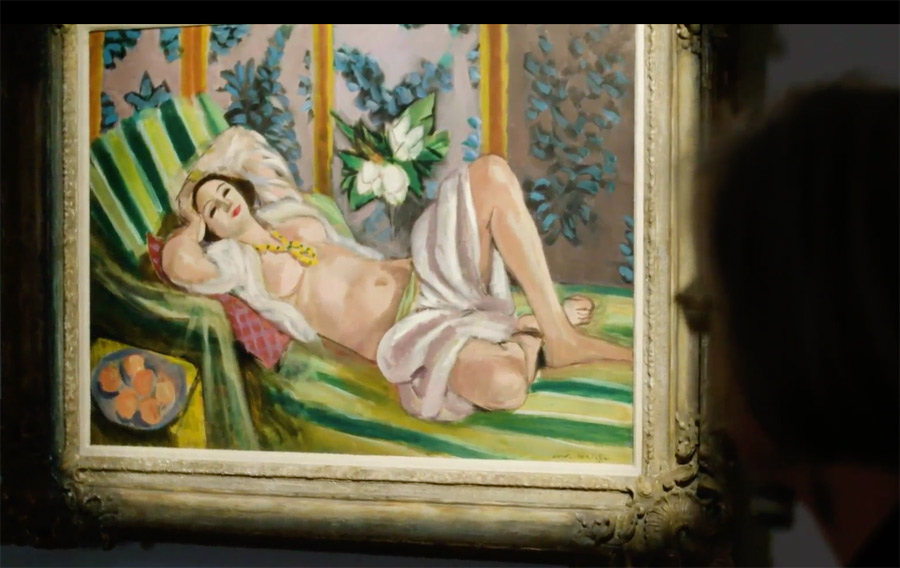 <!-SSE PAGELINKSTART SSE->