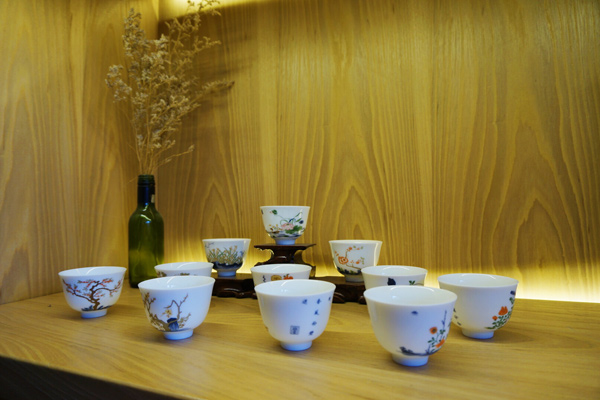 In recent years, China has created a large number of products based on its cultural traditions, ranging from souvenirs developed by museums to products with modern design.
<!-SSE NEWSADSTART SSE-> <!-SSE NEWSADEND SSE->
And now, China Week: Inherit and Innovate, a set of exhibitions that is being staged in about 30 cities around the globe, including Seoul, Brussels and Mexico City, are showcasing these products to the world.
The exhibitions, which began on Thursday and run through June, are organized by China Cultural Centres-the country's institutions for cultural diplomacy run by the Ministry of Culture and Tourism-in those cities.
According to Zheng Hao, the deputy director of the ministry's Bureau for External Cultural Relations, lectures and business seminars will also be part of China Week, making it a comprehensive cultural event encouraging the cross-border exchange of expertise.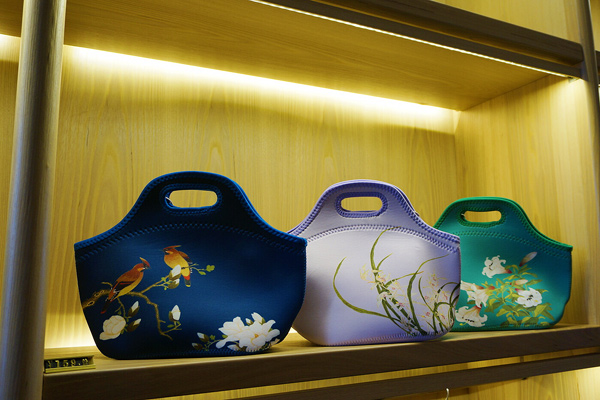 Zheng says 86 activities are part of the program, which covers museums, intangible cultural heritage, animation and digital technology.
"It (the program) offers a channel for Chinese products to go abroad. And, it helps build bridges between domestic institutions and their overseas counterparts for further cooperation and allows the rest of the world to see Chinese designs."
Among the institutions taking part in the program are the Palace Museum in Beijing, which is known for its development of souvenirs.
According to Ren Wanping, the deputy director of the museum, more than 9,000 kinds of products have been developed by the museum so far. And some of the products will be promoted in six countries during China Week.
Speaking about how the program will help the museum, Ren says: "To revive traditional Chinese culture, we cannot simply copy ancient art and close our doors to the outside. More creative thinking is needed to promote cross-border communication."
Then there's NICE, an institution affiliated to the Ministry of Culture and Tourism, which deals with cultural exchanges, which is showcasing its products which are inspired by the Shaolin Temple, renowned for its kung fu and the Mogao Caves in Dunhuang, a pivotal post on the ancient Silk Road.
Separately, the China National Philatelic Corporation is displaying its stamps at the exhibitions.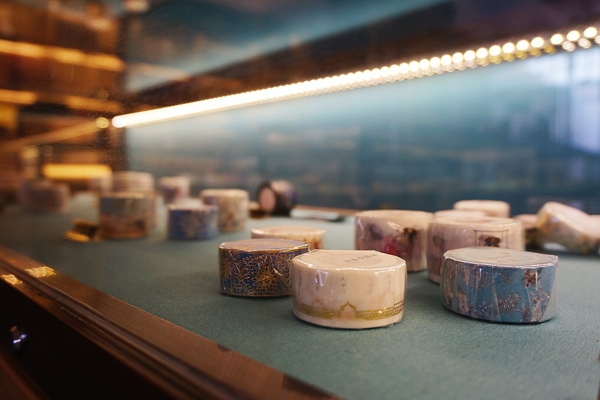 Speaking about the stamps, Tang Jing points to a set featuring Tang Dynasty (618-907) poetry which uses microprinting to depict more than 25,000 characters on the stamps.

The activities under the program will not be restricted only to the respective China Cultural Centres.

For instance, an exhibition at the Museum of the City of Mexico will use resources from Beijing Design Week to showcase modern Chinese design.

Speaking about the enthusiasm the program has generated, Wang Yudong, who is in charge of Beijing Design Week, says: "Even before this exhibition kicked off, the Mexican side had contacted us, showing interest to extend the show."

Separately, the National Library of Vietnam in Hanoi is giving Nanjing, the capital of Jiangsu province, a chance to display the city's cultural creativity.

China has set up 35 China Cultural Centres around the world since 1988, and Zheng says the number will reach 50 by 2020.

Speaking about the purpose of the cultural units, Zheng says: "They serve to explain the Belt and Road Initiative and improve people-to-people exchanges. They showcase China in different dimensions."

<!-SSE PAGELINKSTART SSE->