There's a belief in certain art circles, as Magnus Renfrew mentions in his 2017 book Uncharted Territory: Culture and Commerce in Hong Kong's Art World, that there is "a need for institutions of global credibility outside the context of Europe and America to provide a non-Western view of the world."
<!-SSE NEWSADSTART SSE-> <!-SSE NEWSADEND SSE->
Mathias Rastorfer of Galerie Gmurzynska is among those who have firmly backed this idea for many years. "I think part of the task I set for myself as a global gallery is to do something that is specific – to contribute to something that hasn't been done, has been overlooked or can be rediscovered from the past," he says.
One artist that he thinks fits this bill – particularly in being ahead of his time and in embodying the new direction of art globalisation – is the late Cuban-Chinese-Congolese artist Wifredo Lam (1902–1982), who was primarily based in Paris.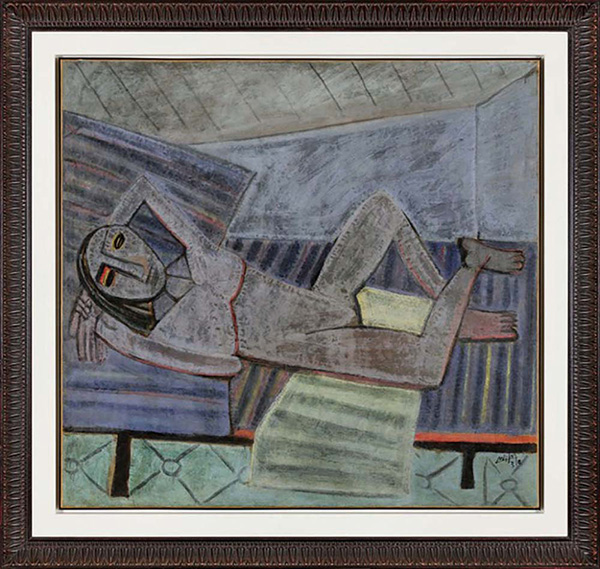 Lam's work featured as part of the Kabinett series at Art Basel in Hong Kong in March. The concept of Kabinett is for selected galleries to have curated or themed exhibitions worthy of museums or, in the case of Lam at Gmurzynska, a one-man gallery show. Rastorfer explains his international appeal: "In this context, he is the prime example of an artist of global impact with a multicultural background – he had a Chinese father and carried his name, an African mother, he studied in Spain, and lived in France and Italy. In the 1940s, his most famous work, The Jungle, was bought by MoMA [New York's Museum of Modern Art] after being shown by a French gallery in New York. Lam was against all odds. He was a man of colour with a communist passport from Cuba, yet he travelled actively around the world despite needing a visa for most countries. He was invited to every cocktail party, and feted and supported by many museums. But being a man of colour, he wasn't allowed into restaurants. His support from the cultural and intellectual elite, led by MoMA and his dealer, Pierre Matisse, showed that even very early on, art was quite separate from the rest of the country."
Rastorfer recalls a conversation he had in the 1980s with Jean-Michel Basquiat, who was working in the basement of the New York gallery of Annina Nosei. He asked the young artist who his influences were and Basquiat mentioned Lam. Both were men of colour, outsiders in the rarified art world and had island influences in their work – Cuba for Lam, and Haiti and Puerto Rico for Basquiat. And although racial segregation in the US no longer officially existed at the time of Basquiat's fame, he still complained that, as a black man, no taxi would stop for him at night.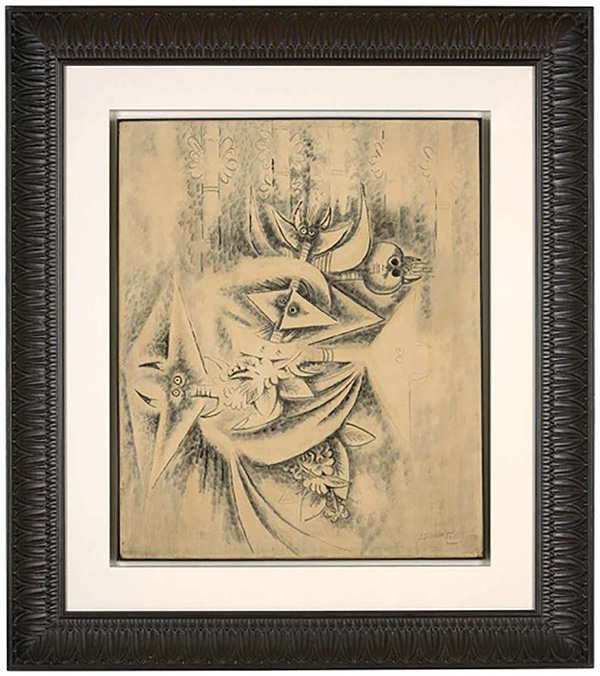 It's easy to make comparisons between Lam and a household name like Pablo Picasso. The most obvious is between Lam's The Jungle (1943) and Picasso's Guernica (1937). Yet a more analytical and critical eye would see the former's female horses becoming centaurs under the latter's brush, as well as their shared use of grisaille, a painting technique using only shades of grey. Because Lam had barely any academic art training and a completely different background, his influences of various African, Cuban and voodoo cultures were far outside the norm – which is exactly what Picasso admired and appropriated. "Good artists copy, great artists steal," the artist famously quipped. "When you think about Picasso and [Georges] Braque, you wonder who influenced who, but it is clear Braque was first. I feel the same way with Lam," says Rastorfer.

<!-SSE PAGELINKSTART SSE->