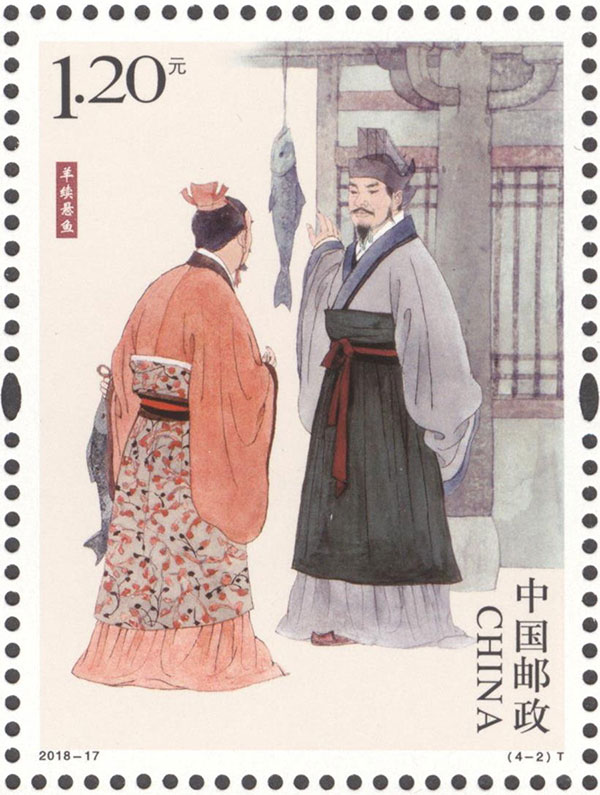 An advocacy of clean and honest officialdom is the theme of a new set of stamps issued by China Post on Sunday in Beijing.
<!-SSE NEWSADSTART SSE-> <!-SSE NEWSADEND SSE->
The four stamps, each with a face price of 1.2 yuan (18 US cents), depict high-ranking court officials in ancient China who are remembered today for their upright style of governing.
One stamp tells the story of Zihan who lived in the 6th century BC and served in the court of the State of Song. When being presented with jade, he turned it down saying if he accepted the gift, he would lose his integrity which he viewed much more valuable than the jade.
The second stamp centers on Yang Xu, a 2nd century official. He hung fishes presented by subordinates in suspension at his residence to show his rejection of the gifts.
The third stamp focuses on Yu Qian, an official of the Ming Dynasty (1368-1644). One verse in his poem was developed into a widely-used set phrase, liang xiu qing feng, meaning an official free of corruption doesn't live a wealthy life.
The fourth stamp is about Yu Chenglong who served under the early Qing Dynasty (1644-1911). He composed a piece of denunciation against bribery and vowed to expose those who crossed the line.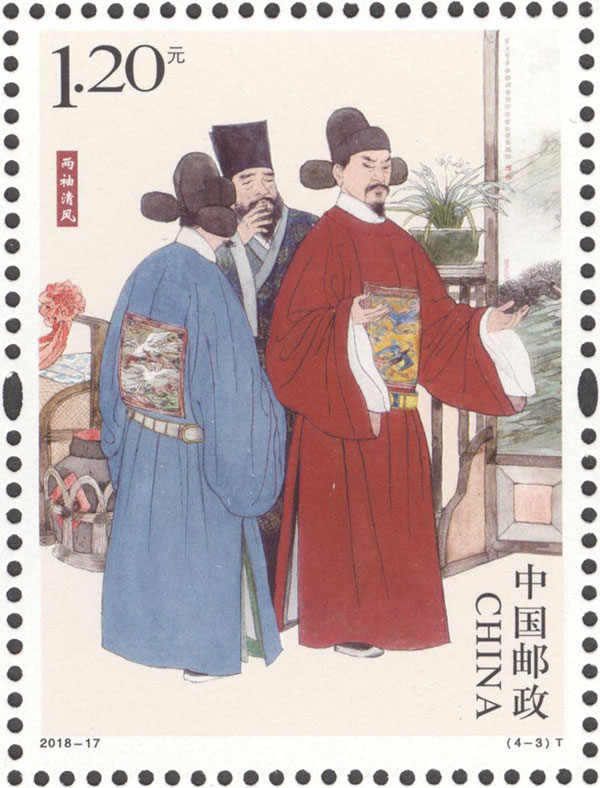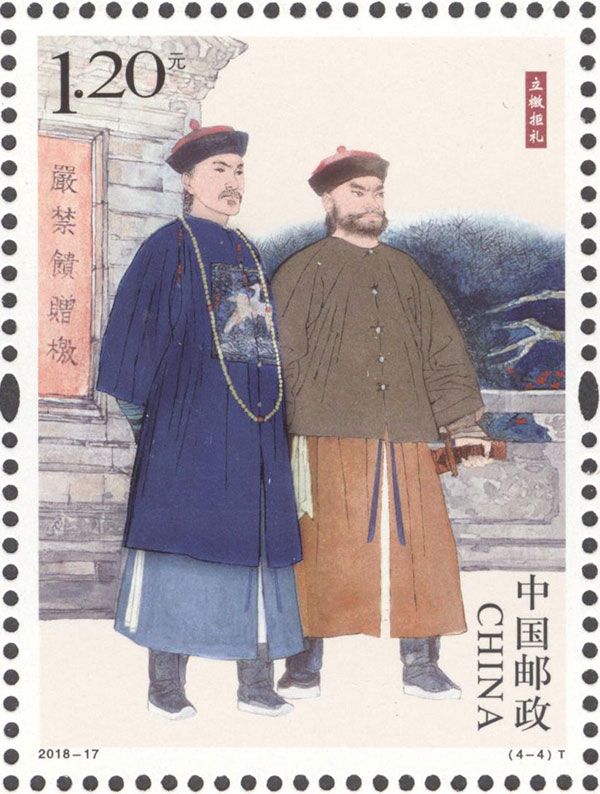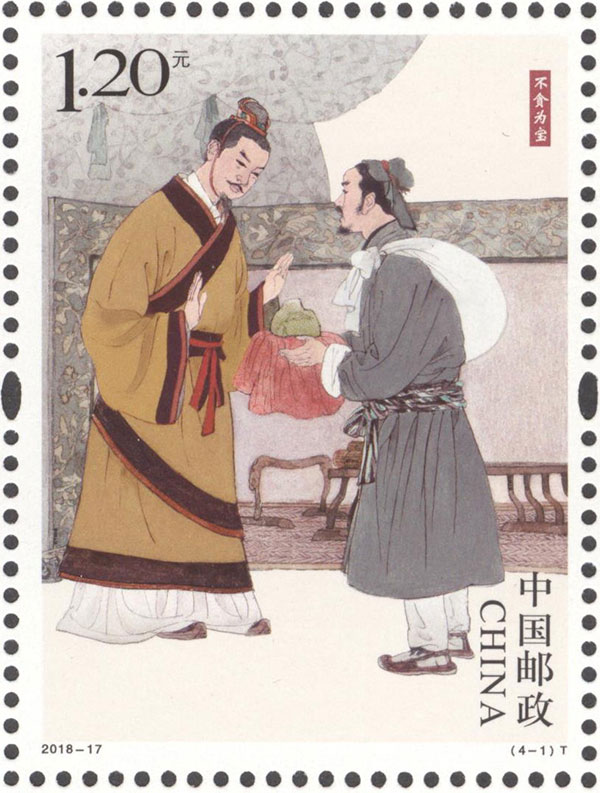 <!-SSE PAGELINKSTART SSE->