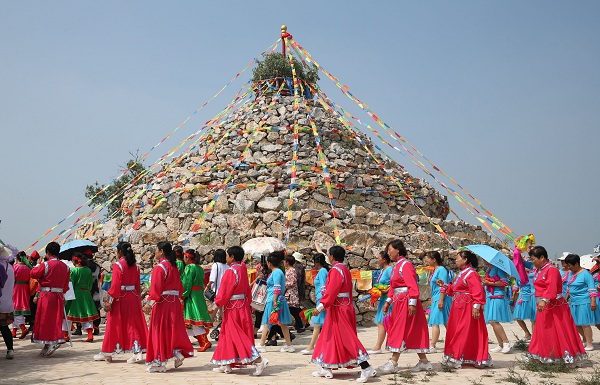 An Aobao worship cultural festival was held at Naiman Banner in Tongliao city, North China's Inner Mongolia autonomous region, on June 26, with over 30,000 residents and visitors attending to pray for prosperity and a peaceful life.
<!-SSE NEWSADSTART SSE-> <!-SSE NEWSADEND SSE->
Aobao is actually a pile of stones with a Buddha statue or metal weapon buried inside. It is decorated with colorful ribbons and is widely worshipped in Inner Mongolia autonomous region. Ethnic Mongolians celebrate Aobao worship day every 13th day of the fifth Chinese lunar month which falls on June 26 this year.
Boasting a history of over 300 years, Naiman Banner's Aobao is the biggest in Inner Mongolia with a bottom diameter of 19 meters and a height of 13 meters.
During the worshipping ritual in the morning, pilgrims kowtowed to Aobao, offering two lambs as sacrifices after walking around it clockwise three times.
A giant wok capable of cooking 30 lambs was set up at the festival venue, as well as many smaller woks, in order to make lamb porridge to enable every pilgrim to share blessings.
After the ritual a mini Nadam activity took place, including art performances and traditional Mongolian horse riding, archery and wrestling.
The festival not only demonstrated traditional Mongolian culture, but helped spur the local economy by attracting large numbers of visitors.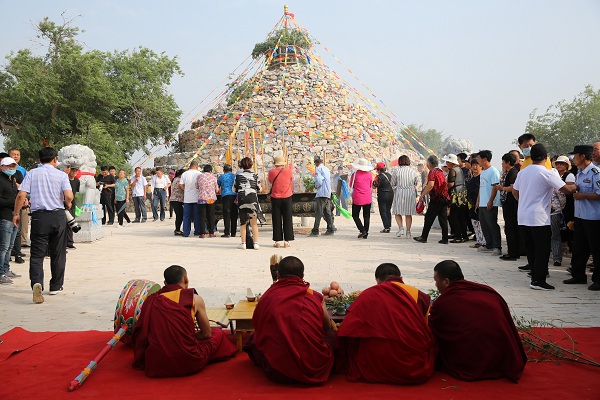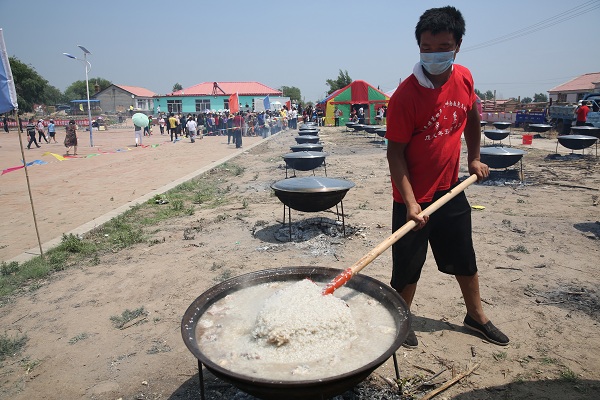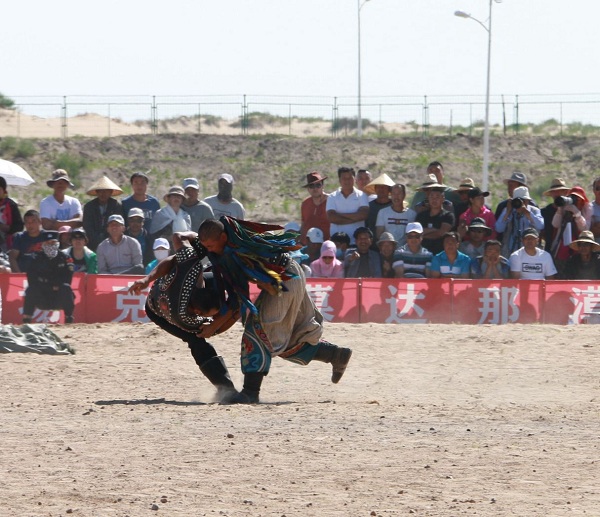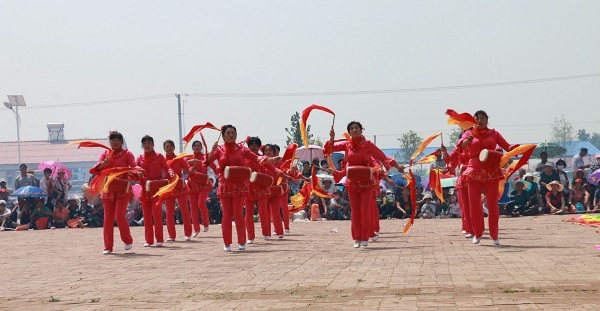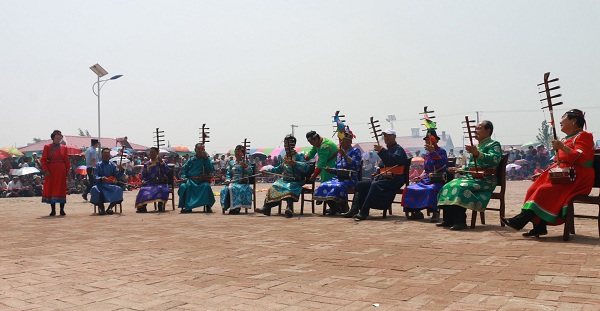 <!-SSE PAGELINKSTART SSE->