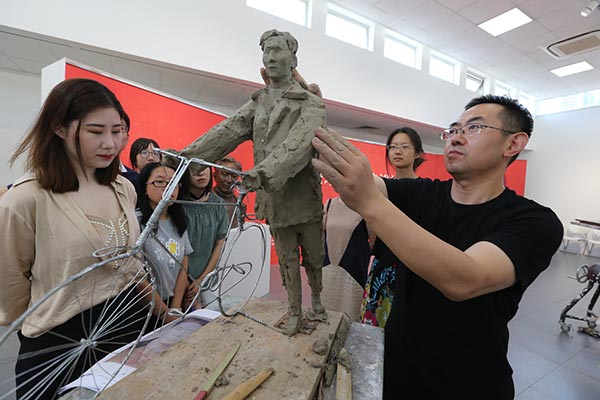 Since last year, the National Art Museum of China has been holding sculpture workshops at which Wu Weishan, the director and a sculptor, together with young artists, have sculpted busts of military veterans and model workers.
<!-SSE NEWSADSTART SSE-> <!-SSE NEWSADEND SSE->
At a recent workshop marking the 97th anniversary of the founding of Communist Party of China on July 1, Wu and three sculptors created portraits of Jiao Yulu (1922-64), a devoted Party chief at the grassroots.
The artists based their works on photos, documents and recollections of people who worked with or knew Jia in Lankao county, in Henan province. The works depict a county-level administrator who led his people to combat harsh natural conditions and economic backwardness.
<!-SSE PAGELINKSTART SSE->