Responding to the theme of "Freespace", architects from Taiwan, Hong Kong and Macao celebrate their horizontal, vertical and mixed cityscapes at the 16th International Architecture Exhibition – La Biennale di Venezia until Nov 25. Together, the three collateral events highlight their desire to create "free spaces" with specific individual characteristics that match their individual project.
<!-SSE NEWSADSTART SSE-> <!-SSE NEWSADEND SSE->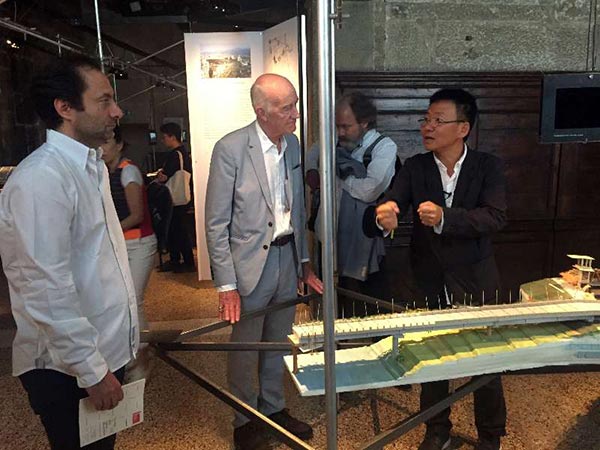 Taiwan horizontal cityscape
This is particularly clear in the work of Huang Sheng-Yuan and his team from Fieldoffice Architects, who designed Taiwan's collateral event at the 16th International Architecture Exhibition. The exhibit, curated by professor Wang Chun-Hsiung, highlights the true sense of community resulting from the intimate connection between residents and their living environment in Yilan county.
Living with Sky, Water and Mountain: Making Places in Yilan also echoes the singularity of Taiwan architecture on the international stage. Huang said he believes that architecture should reinforce our "sense of the real and the poetics of reality, and consequently, give us an existential foothold in space, time and the continuum of culture."
Architecture should not only expand "the realm of the new, but also reinforce the presence of Taiwanese traditions and the timeless qualities of buildings at large," Huang said. This fundamental starting point for thinking about architecture shows his concern with residents' desires, starting from the planning to the completion of every project. It further highlights his vision of a more horizontal cityscape in which architecture is used as a medium for increasing communication within the community.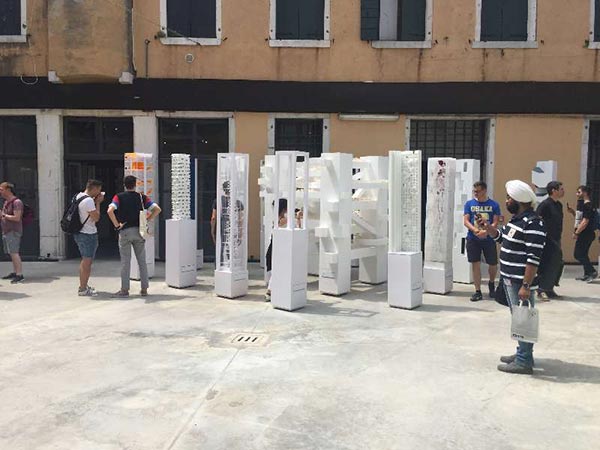 Hong Kong vertical cityscape

Vertical Fabric: Density in Landscape, on the other hand, brings together 111 skyscraper models and artist impressions by 94 architects to explore different ways of making high-rise living more comfortable, environmentally friendly, social and humane. Like its counterpart from across the Taiwan Straits though, Hong Kong's contribution to the global architecture exhibition looks at how to create a community in a high-rise.

True to the words of the biennale's curators, Irish architects Shelley McNamara and Yvonne Farrell, who coined the term "Freespace" as the theme of this year's biennial, each model-base project is on a 360-millimeter square plan and rises to 2 meters in height to highlight the "generosity of spirit and a sense of humanity" that should be "at the core of architecture's agenda." The exhibition also illustrates the aesthetic of density and the uniqueness and compactness of Hong Kong's urban form in a typical Venetian courtyard house next to one of the biennale's two main venues.

According to the chief curator of the Hong Kong Exhibition, professor Wang Weijen, Hong Kong is unique for the compactness of its "vertical architecture and urban form in high density." The Hong Kong exhibit is, therefore, a platform for an increased dialogue aimed at shaping a discourse of Hong Kong's urbanism and vertical architecture. Meanwhile, the collateral event invites architects to "re-think the design of towers" to encompass "the needs for vertical freespace while the city is facing global challenges in technology, environment, and society."

<!-SSE PAGELINKSTART SSE->