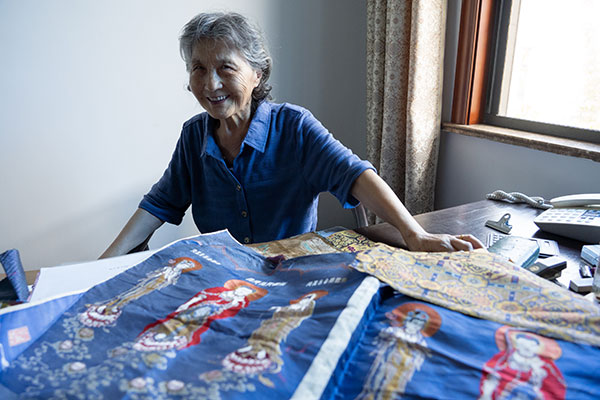 Qian Xiaoping may have been lauded as the person who revived the Song brocade, but the humble 79-year-old insists that she is merely "a copycat of her predecessors' innovations".
<!-SSE NEWSADSTART SSE-> <!-SSE NEWSADEND SSE->
Named after the Song Dynasty (960-1279), the period during which it was invented, the Song brocade is China's most luxurious and complicated form of brocade silk. The fabric is characterized by its vivid hues, exquisite patterns and luscious, soft texture.
The Song brocade is considered to be among the trinity of revered brocade forms that represent the epitome of silk weaving, alongside Shu Brocade from Sichuan province and Yun Brocade from Nanjing, Jiangsu province. But unlike the other two forms, which are typically used as fabrics for garments, the Song brocade was also used as canvases for paintings and calligraphy works. As such, this particular fabric came to be associated with high society and the intelligentsia.
Having spent her entire career in the silk industry, Qian is renowned for reproducing The Land of Bliss, a Buddhist painting weaved using Song brocade techniques more than 300 years ago, in 2014.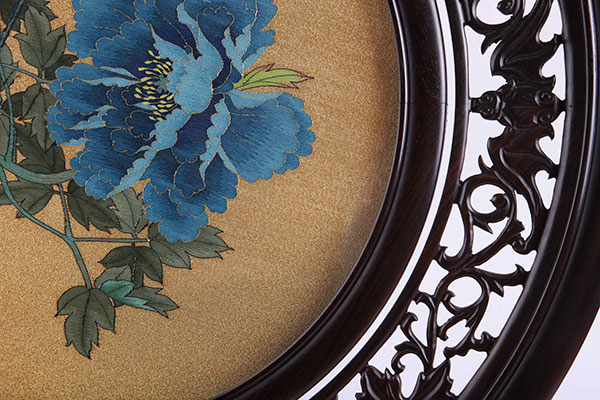 What made her feat even more impressive was the fact that she did not have access to the original work, which is presently housed in the Palace Museum in Beijing, or any documents detailing the weaving process. All she had were historical manuscripts.
In order to recreate the art work, Qian spent six years studying the piece, performing research and experimenting with techniques. Her achievement later earned her the nickname "Da Vinci of the East".
"The making of Song brocade is like building a house. First, you need an 'architect' to draw up a blueprint. Then, you need experienced workers who are capable of bringing the blueprint into life using thread," said Qian.
The only daughter of a widow, Qian enrolled in the Jiangsu Silk Industrial School - the first of its kind in China - in 1957, a time when the newly-founded People's Republic of China was eager to revive the flagging silk industry. To attract the best talent in the country, the government sponsored the accommodation and tuition fees of all the students in the school. Of the more than 400 people who registered their interest, only 37 made the cut.
For Qian, her decision to enroll was based out of pragmatism instead of interest.
"I chose silk simply because it provided my mother and I a livelihood," she said. "But I soon fell in love with silk as time went by."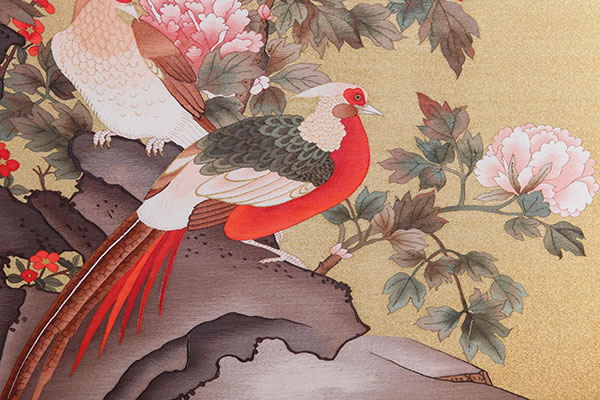 Qian later became the chief engineer at the Suzhou Silk Research Institute in Jiangsu province, one of the production hubs of Chinese silk, and it was here that she designed more than 50 new types of silks.

As China opened its doors to the world, modern products such as polyesters and synthetic fibers entered the market, giving merchants and consumers alternatives that could be produced faster and cheaper than silk. According to an archived report from the Suzhou Silk Research Institute, the varieties of silk in China had dropped by 50 percent to less than 100 types by the end of 1980.

<!-SSE PAGELINKSTART SSE->