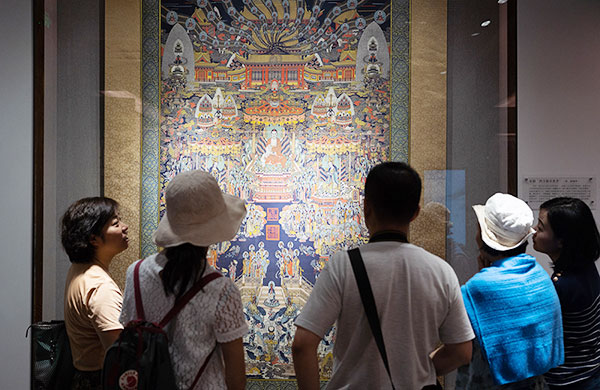 The place where the iconic three-columned Oriental Pearl TV Tower is now located used to be where the Lujiazui textile and fabrics warehouse once stood.
<!-SSE NEWSADSTART SSE-> <!-SSE NEWSADEND SSE->
Back in the 1980s, when Shanghai's textile industry was at its peak, the facility was known as one of the busiest warehouses in the city.
For Lyu Gang, chairman and chief economist of Shanghai Silk Group, this spatial relationship between the tower and the warehouse is highly symbolic.
"The heights that Shanghai has reached today as an international metropolis comparable to the likes of New York and London is partly due to the once prosperous textile industry in the city," says Lyu, a 59-year-old Shanghai native who has been in the textile industry for more than four decades.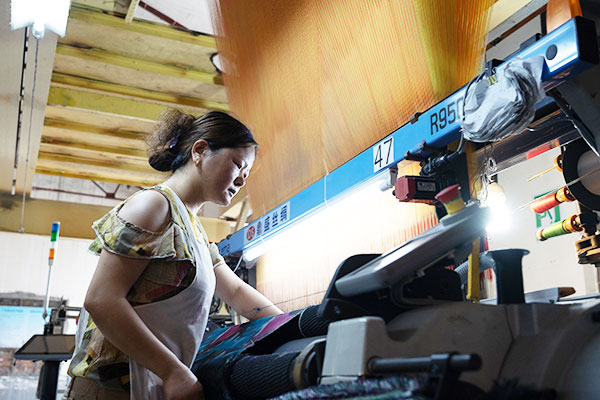 At its peak in the 1980s, the Shanghai textile industry contributed more than 4 billion yuan (0 million) worth of tax to the municipal government and provided a livelihood for more than 550,000 residents.
Such was the scale of the textile sector that it was even dubbed "Shanghai's mother industry". But the industry began to decline in the early 1990s as the city strove to curb pollution and transformed itself into a financial and high-end manufacturing zone.
Today, textile factories can no longer be found within the city. However, Lyu points out that this does not mean that the textile or silk industry is dead in the city.
"We are simply removing the middle process in manufacturing. The two ends, design and product development, and consumption can still be found in Shanghai," Lyu adds.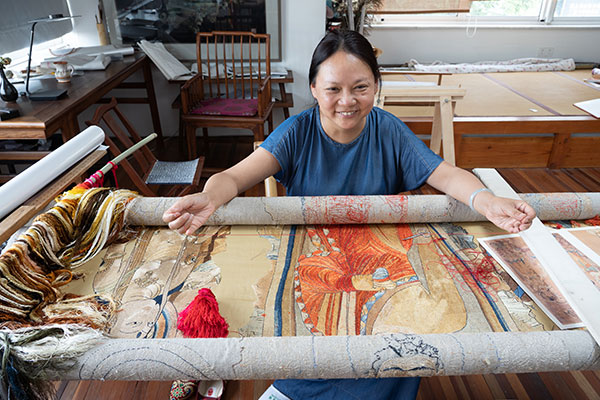 Indeed, the financial results of the Silk Road on the Sea, one of the subsidiaries of Shanghai Silk Group, indicate that the industry is indeed alive and well. Established in 2012, the brand's sales have enjoyed an average annual growth rate of 20 percent since its inception, reaching 10 million yuan last year. The company expects to rake in 50 million yuan in annual sales within the next five years.
Silk Road on the Sea currently has eight retail spaces in Shanghai and introduces between 40 and 60 new products every year. In June, it released its latest summer collection, comprising silk scarves combined with wool and silk paintings that feature Shanghai's skyline.
"For most of the silk brands in China, tourists who purchase silk products as one-off souvenirs make up the core group of customers," says Lyu.
"However, our most important growth driver is the local consumers. They are mostly female, above the age of 30 and like incorporating silk into their wardrobe. This means sustainable growth."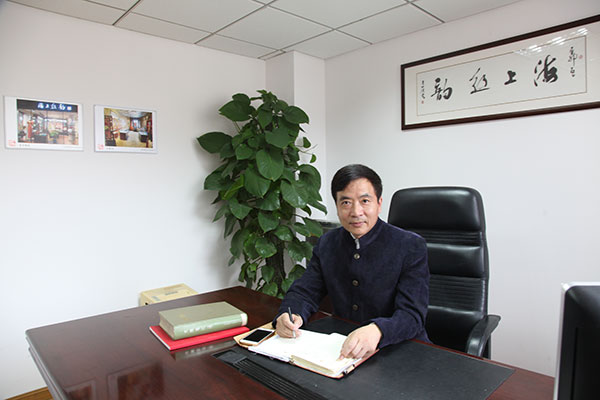 Lyu also points out that the brand's approach of making silk "affordable and alluring" has allowed it to flourish despite a flagging industry. A silk scarf from Silk Road on the Sea costs around 400 yuan. A similar product at Hermes can cost about five times more.

<!-SSE PAGELINKSTART SSE->