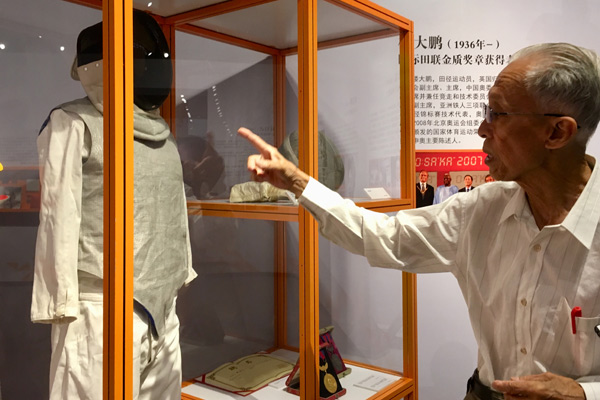 The Beijing Summer Olympic Games in 2008 arguably pushed Chinese sports to a pinnacle-and while the legacy of those Games lives on, the contribution to the country's sporting success by overseas Chinese is equally unforgettable.
<!-SSE NEWSADSTART SSE-> <!-SSE NEWSADEND SSE->
A special exhibition running at the Overseas Chinese History Museum of China not only honors the 10th anniversary of the Beijing Olympics but also cheers for sports heroes who sail across the sea and bring glory to their homeland.
Through the display of 60-odd exhibits, plus 216 pictures, Overseas Chinese and Chinese Sports unpacks an album of exciting moments.
"Overseas Chinese were exposed to modern sports earlier (than people in China)," Qi Degui, deputy director of the museum, says.
He adds that many schools in overseas-Chinese communities in the early 20th century also included sports in their syllabuses and thus helped nurture influential sports teams.
"After the founding of New China (in 1949), a large number of overseas-Chinese athletes came back to China," Qi says.
"They brought advanced training methods and techniques. They accelerated the development of the country's sports in many fields.
"And overseas-Chinese entrepreneurs have invested in infrastructure in their hometowns and have also helped sports grow in China."
That explains why some places in southeastern China-areas with a large number of Chinese emigrants-are the cradles of some modern sports in the country. Taishan, Guangdong province, is nicknamed the "home of volleyball in China"; Meixian, Guangdong, is referred to as the "home of soccer", while Jinjiang, Fujian province, is known as the "home of basketball".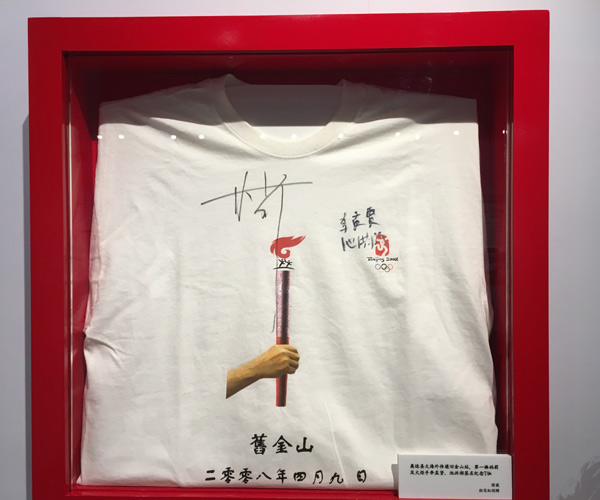 Among the figures featured in the exhibition, Chinese people are probably more familiar with Tan Kah Kee (1874-1961), an overseas-Chinese tycoon with a wide range of business in Southeast Asia, who donated a huge sum of money to Fujian, improving education facilities, including sports arenas.

However, visitors may also be surprised to find some famous Chinese athletes are of overseas origin: Rong Zhixing, who's considered one of the all-time greatest Chinese soccer players, returned from India when he was a child.

Many overseas Chinese returned from Indonesia in the 1950s and created the foundations of sports like badminton.

For example, Fang Dingxun (1906-2006) visited China in 1953 and later chose to settle down, promoting badminton nationwide. He organized the first national badminton team of New China.

And Hou Jiachang and Tang Xianhu, who were both born in 1942, swept the world's badminton circuit by beating a number of former and incumbent world champions in the 1970s. Although they were unable to participate in the Olympic Games (because China only returned to the International Olympic Committee in 1979), they were often hailed as "champions without crowns". The duo later became coaches of China's national badminton team and cultivated superstars like Lin Dan.

Tao Jinhan, a former fencing athlete, returned to China from Indonesia in 1953. The 83-year-old became emotional when he introduced some of his sports equipment that's part of the exhibit.

<!-SSE PAGELINKSTART SSE->