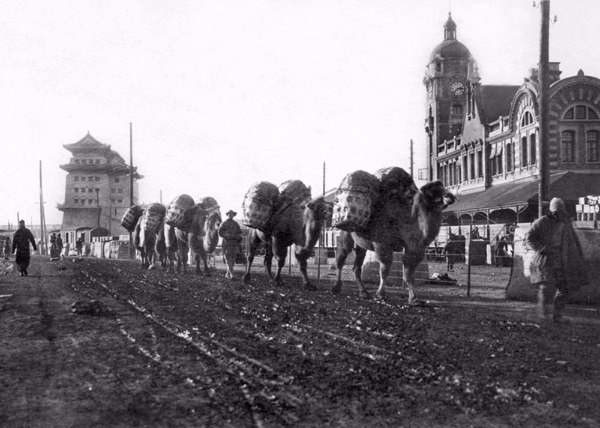 The everyday lives of Beijing residents in the early 20th century are seen through the collection of old photos at a shop in the city, Chen Meiling reports.
<!-SSE NEWSADSTART SSE-> <!-SSE NEWSADEND SSE->
"When we talk about history, we tend to only remember events about our leaders. But the history of ordinary people is also important and interesting."
Lars Ulrik Thom, 43, a Danish historian who has lived in Beijing for over two decades, has collected hundreds of old photos depicting the details of the daily lives of the city's residents from 1890 to 1949, revealing a microcosmic history that most textbooks don't reveal.
Other than some of the photos that have been published with this story, there are individual photos: an old man smoking a pipe; a boy grinning without a tooth; a Peking Opera actress striking a pose (published alongside); a man holding an early phone to his ear, and so on.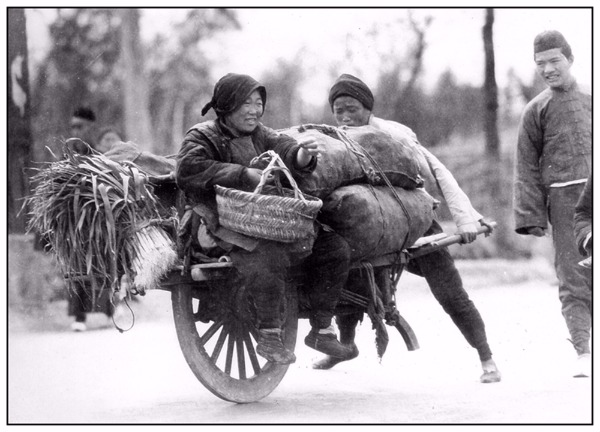 Thom says most of the photos were taken by foreigners - missionaries, businessmen and journalists - who were visiting China at the time and took snaps to show to their fellow countrymen back home.
"They appeared to have more interest in the scenes that would be unfamiliar in their own countries, such as pigs running down the streets and people pushing single-wheeled handcarts."
Other images were taken by Chinese people in photo studios during the 1920s and 1930s when it was uncommon for people in the country to own a camera.
Thom says there is a huge difference between the photos taken by the visitors and the locals. While the former were looking to record Beijing, the latter tended to use photos to commemorate certain occasions or represent family life.
"The only thing in common is that no one, neither foreigner nor Beijinger, took photos of the hutong (alleyways). Why? Because at that time hutong were nothing special. Visitors to Beijing were even disappointed by them - the muddy roads, gray walls and shabby houses all looked the same to them.
"Now we like to paint hutong culture in a romantic light, but things were different 100 years ago."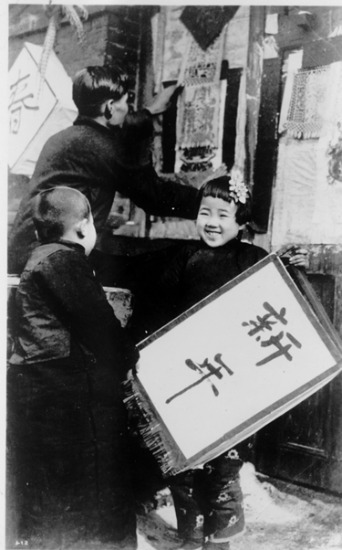 Thom and his partner Simon Gjeroe began collecting photographs in 2005. They opened their store, Beijing Postcards, on Yangmeizhu Xiejie in the Dashilar area of Beijing's Xicheng district, selling postcards, pillows, calendars and jigsaws printed with black-and-white photos from their collections.

Since Thom often works inside his shop, he has put up a QR Code to allow customers to pay for items themselves, underlining that he is in no rush to sell.

Nong Yuxuan, 26, a lawyer who visited the store, says the photos will help people to see Beijing from different perspectives.

"The way foreigners used to see China is how modern Chinese people saw themselves in the past - we're all looking for novelty, to some extent," he says.

He points to a photo of a woman lying on a sofa with both her feet bound in triangles: "The definition of beauty can be very diverse. People used to think foot binding was beautiful."

<!-SSE PAGELINKSTART SSE->