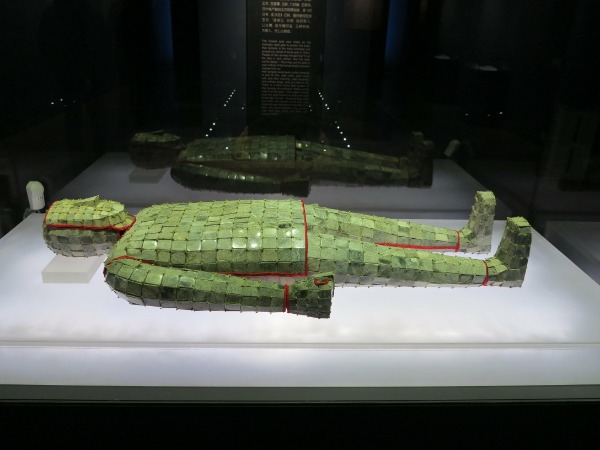 An exhibition titled Treasures of China will open in Riyadh as part of an exchange program that saw Saudi relics displayed in Beijing last year, Wang Kaihao reports.
<!-SSE NEWSADSTART SSE-> <!-SSE NEWSADEND SSE->
From December 2016 to March 2017, a major cultural relics exhibition, Roads of Arabia: Archaeological Treasures of Saudi Arabia, was held at the National Museum of China in Beijing. Its closing ceremony was attended by President Xi Jinping and Saudi King Salman bin Abdulaziz Al Saud in a mark of its success.
The exhibition, which included 400-odd artifacts from 15 Saudi museums, served as a reminder to the Chinese public that Saudi Arabia can not simply be stereotyped as a land of oil and wealth, but also as a country with a rich history and culture.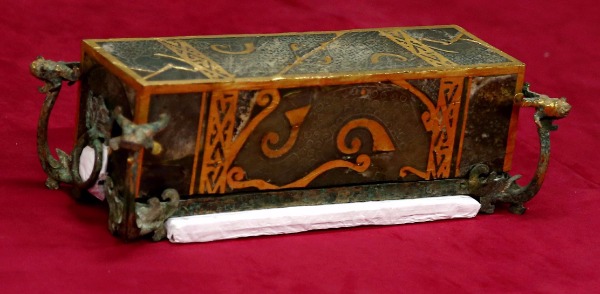 Following a nihao (hello) from the Saudi side, it is now the turn of their Chinese counterparts to reply with a "salaam" by sending some of their national treasures to Riyadh to showcase the prominence of ancient Chinese civilizations.
Treasures of China will open at the National Museum of Saudi Arabia on Sept 13, putting 264 exhibits, including 173 cultural relics, from China on display, it was announced at a news conference in Beijing last week.
This will be the largest Chinese cultural relics exhibition ever to be held in the region, and is due to run until Nov 23.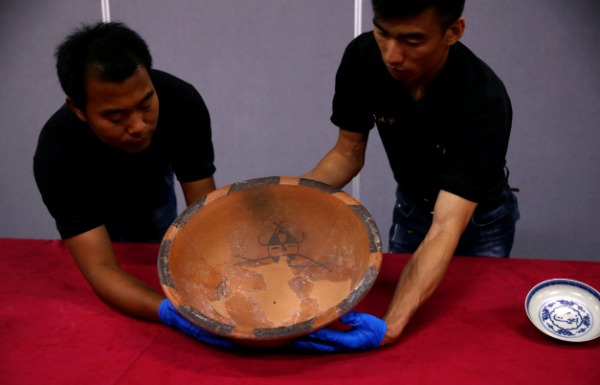 According to Xu He, curator of the exhibition from Art Exhibitions China, an organization in charge of Sino-foreign cultural relics exchange exhibitions, 13 institutions nationwide-including the Palace Museum in Beijing, the Shaanxi History Museum in Xi'an, and the Luoyang Museum in Henan province-sent contributions from their collections for the upcoming exhibition.
"We want to present a comprehensive history of China to Saudi visitors," Xu says. "The artifacts will be displayed in time order.
"The different facets of the Chinese dynasties over the centuries are shown through people's lifestyles, artistic achievements and their communication with foreign countries," she says. "The continuity and inclusiveness of Chinese civilization will be reflected through this."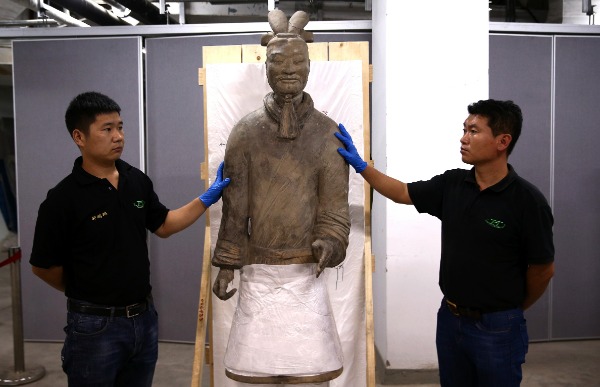 Many of the most globally recognized Chinese cultural relics have been chosen for this exhibition, like the oldest artifact in China's catalog-a pot dating back to 3000 BC which is decorated with images of human faces and fish. It was unearthed in Banpo, a Neolithic relic site in Shaanxi province.

The world-famous Terracotta Warriors, which will also be on show, are known for being the life-size figurine soldiers that guard the mausoleum of Qinshihuang, the first Chinese "emperor" from the 3rd century BC, in today's Xi'an.

<!-SSE PAGELINKSTART SSE->