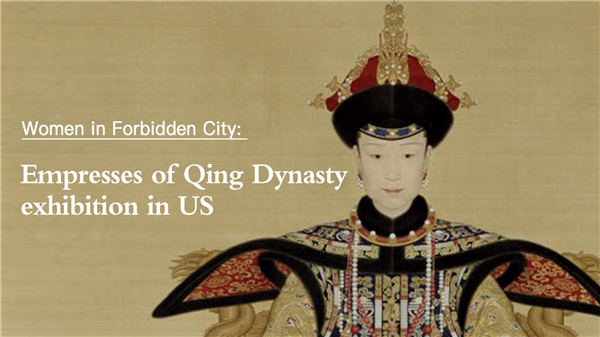 An exhibition exploring the role of empresses of China's last dynasty, the Qing Dynasty (1644-1912), opened recently at the Peabody Essex Museum (PEM) in Salem, Massachusetts.
<!-SSE NEWSADSTART SSE-> <!-SSE NEWSADEND SSE->
Nearly 200 spectacular objects from the Palace Museum, once known as the Forbidden City, also home to the empresses, are on display at the exhibition which runs until next Feb 10.
The display is mainly about three empresses, including Empress Dowager Chongqing, who is honored as the Sage Mother after her son Qianlong Emperor inherited the throne; Empress Xiaoxian, Qianlong Emperor's beloved wife; and Empress Dowager Cixi, one of the most powerful women in Chinese history.
As the wives of the emperors, the empresses were the most powerful women in ancient China. However, their time in the palace and their roles in shaping politics, art, religion and even the Chinese history were often underestimated.
Only a few traces could be found in the historical records about the elite group of women. That added some mystique to the women, who enjoyed supreme privilege, status and wealth living at the heart of power in ancient China.
"Despite the stringent palace rules that kept them largely away from public view, these empresses led remarkably complex and inspiring lives," said Daisy Yiyou Wang, PEM's curator of Chinese and East Asian Art.
"This exhibition is thrilling in that it opens a silent yet colorful book about how these women helped shape the course of history."
The relics on display include imperial portraits, jewelry, garments, Buddhist sculptures and decorative art objects, from which the lives of the empresses could be imagined.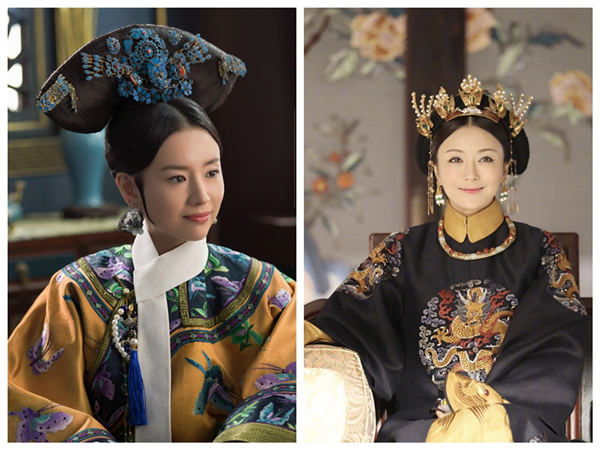 In fact, in the modern society, the Chinese never ceased to explore the mysterious lives of the women who once lived in the Forbidden City, including the empresses, consort, princesses and even the maids.
There are quite a number of TV dramas and films based on the life of the women.
A wave focusing on the life of the women living in the Forbidden City during the Qing Dynasty has engulfed Chinese TV screens this summer.
The Story of Yanxi Palace, a soap opera based on Qianlong Emperor's consort Empress Xiaoyichun, refreshed the record of TV dramas with 15 billion views in 43 days on iQiyi, a Netflix-like content provider in China.
Chinese social media Sina Weibo was also overwhelmed by a total of 327 hashtags generated from the series as audience discussions heated up.
The wave continued with another palace drama based on Empress Hoifa Nara, the second wife of Qianlong Emperor, dubbed Ruyi's Royal Love in the Palace, was released on Tencent Video.
The heat wave from the ancient palace even spread overseas, as many foreign audiences have been searching for English subtitles to the dramas.
One of the heroines of the exhibition, Empress Xiaoxian, was repeatedly represented in the shows. She was a childhood soulmate and confidant of Qianlong Emperor and was deeply loved by him.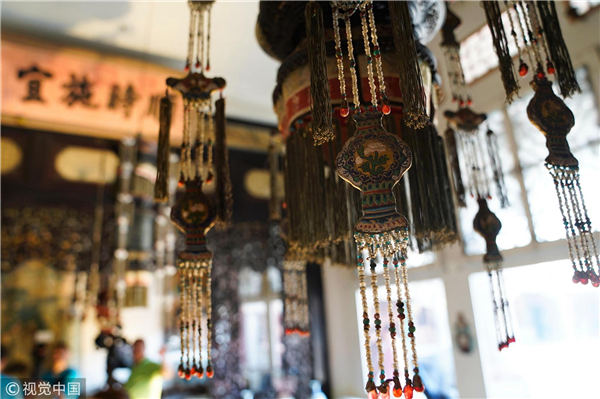 After her sudden death from illness at the age of 36, the emperor held a magnificent funeral for her and wrote tons of mournful poems in memoriam. Even at the age of 86, the emperor was still writing poems, regretting the decades he spent without the company of his wife.

Their love stories, being adapted into TV dramas, have melted the heart of millions. Many enthusiastic fans even held mourning ceremonies on social media after the character of Empress Xiaoxian died in "The Story of Yanxi Palace."

The exhibition was prepared in order to honor the 40th anniversary of the establishment of US-China diplomatic ties. A group of experts spent over four years traveling to the Forbidden City, excavating the hidden lives of the Chinese women.

"The study of women in history is exciting, timely and necessary," said curator Wang.

"We hope this exhibition not only dazzles you but also prompts broader reflection on the position of women in society and a sense of commonality and connection across time and cultures."

<!-SSE PAGELINKSTART SSE->