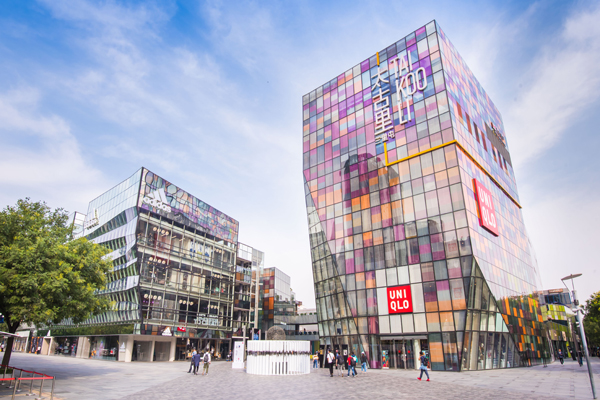 Four installations by artists including Japanese designer, Kenya Hara, are being displayed in different spots around Sanlitun Taikooli, which is known as a fashion landmark in Beijing.
<!-SSE NEWSADSTART SSE-> <!-SSE NEWSADEND SSE->
The works are created for this year's Sanlitun Taikooli Design Festival and will be exhibited through Oct 7.
At the launch ceremony, the artists shared their creations with the audience and explained their intention to depict both the historic and the modern sides of Beijing through the language of art.
All the artwork has been inspired by their understanding and interpretation of "Beijing elements".
Among the exhibits is Explorer, the latest work of Japanese designer Kenya Hara, who is chairman of the Japanese design service company Nippon Design Center, Inc.
Employing the shadows of the surrounding buildings, the floating installation with its electronic screen is meant to demonstrate interactions between the real and virtual worlds. The design is intended to guide the audience into thinking about the actual problems in their urban living environments.
The second piece is the Ten Altar, which borrows elements from the ancient Temple of Heaven in Beijing and uses blurry and gradual refractions of mirrors as a metaphor for the changing world.
The Virtual Landscape, a piece by Red Dot Award-winning designer, Yang Mingjie, creates a three-dimensional viewing effect of a traditional landscape painting, but it is created using geometric formations of bamboo sticks in a hotel lobby that surround an area used for drinking tea. It is intended to create the illusion of time and space shifting for those sitting within it, according to the designer.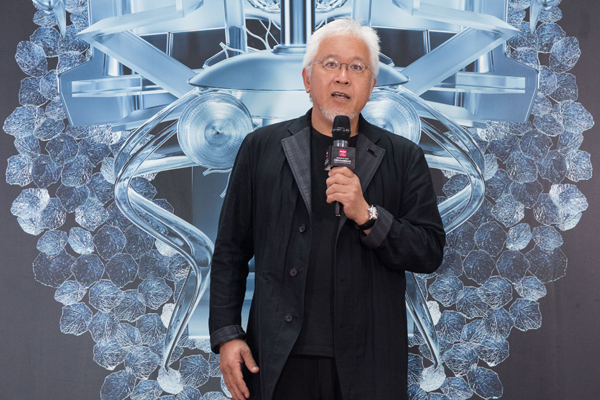 The last piece, called Beijing Garden and created by Qian Qingtong, depicts "a garden that should exist in the city, but doesn't" with images of 10 plants common to a Beijing autumn.

A famous landmark, Sanlitun Taikooli has caught the attention of fashion lovers in Beijing with its many designer brands.

"Sanlitun Taikooli is not only a fashion landmark with standout architecture, but, after years of development, it has become a place with a strong sense of art and design in Beijing," says Yu Guoan, general manager of Sanlitun Taikooli, adding that the company has continued to make investments in art and design since it opened 10 years ago.

<!-SSE PAGELINKSTART SSE->