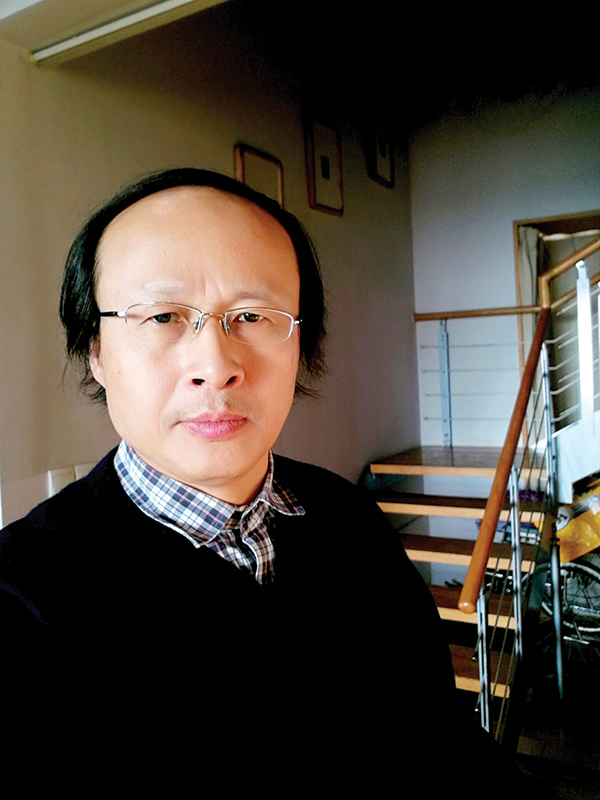 Chen Hang Dean of School of Fine Arts at Southwest China Normal University
<!-SSE NEWSADSTART SSE-> <!-SSE NEWSADEND SSE->
Compared to pagodas in Tibet, Myanmar's version imparts a kind of otherworldly spirit. The gilded stupas are cherished as an iconic landmark throughout the country. They are imposing and supreme, but not intimidating. Rather, I find the pagodas in Myanmar modest and down-to-earth. It defines the spirit of the city of Yangon, and the spirit is reflected in both urban and rural life. Churches are to European countries what temples are to a Buddhist country. Temples in Myanmar are places where people seek spiritual resonance and support.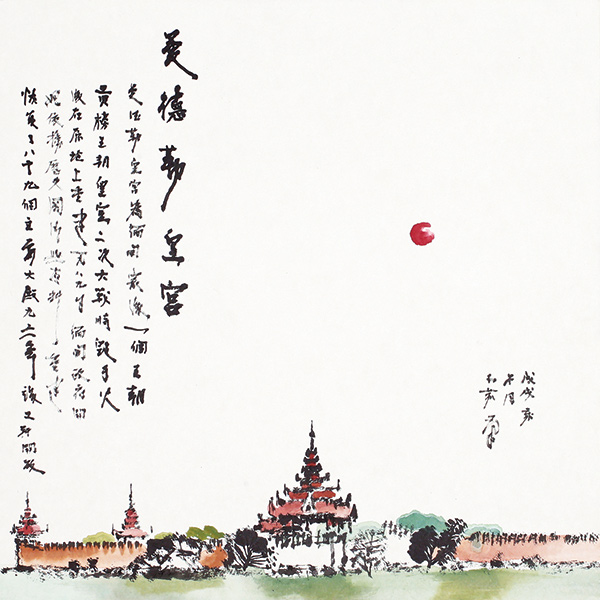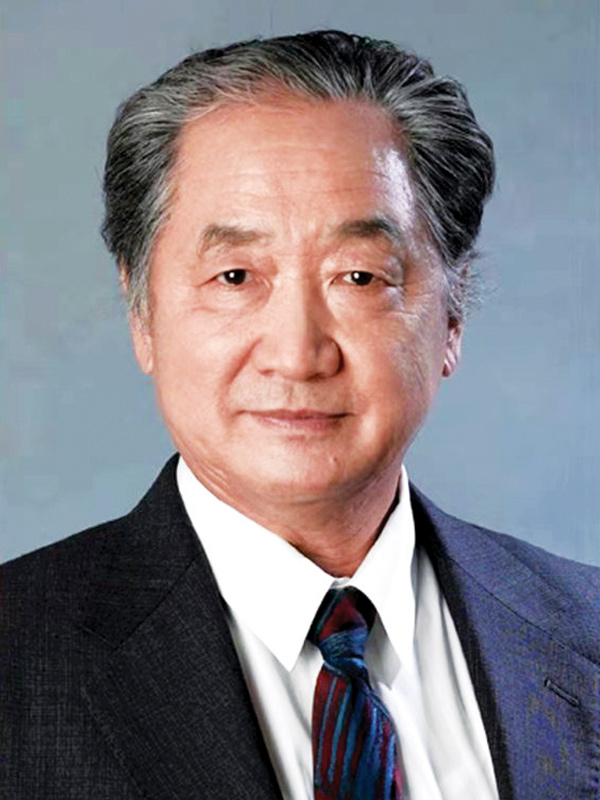 Cai Zhixin First-class national artist and assistant curator of Jiangsu Culture and History Research Institute
I am used to sketching outdoors where there are no proper desks, chairs, and painting tools. Our tour requires painters to make the most of available resources, and to try to capture the prominent features of the scenery. For example, Kandawgyi Lake was not the vantage point to observe the Shwedagon Pagoda. I had to imagine I was sitting at a higher point and picture the pagoda's image in my mind. From there I think the pagoda should show layers of dimensions and that was how I interpreted it in my sketch.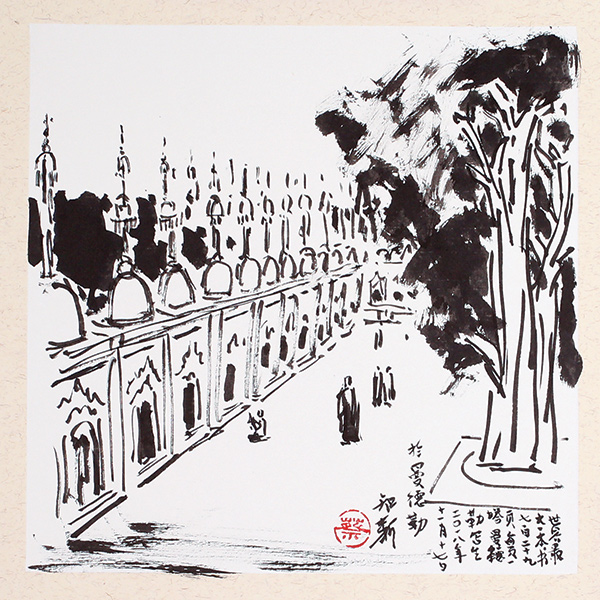 Zhang Yaoming First-class national artist and executive vice-president of Beijing Xiangshan Painting Academy
I'm seeking an interpretation of the Shwedagon Pagoda from the perspective of traditional Chinese aesthetics. I find strong Western influences in Myanmar's humanities, probably because of its long colonial history. While Western painting celebrates bold emotional expression, Chinese painting is more of a rational practice. I tried to strike a balance while painting in Myanmar, by looking at the exotic architecture and scenery through the Chinese aesthetic lens. Painting is not only about depicting the object itself, but also conveying the painter's feelings about it. It is about how you understand the subject matter. The feeling does not come naturally. It is brewed and built up over time, which requires the painter to experiment with their techniques until they find a proper way of expression.
As I stay longer in the country and explore extensively, I realize the pagodas are not only a structure in Myanmar. It is the essence of the whole country, as the spirit of Buddhism infiltrates every corner of the cities and every aspect of life.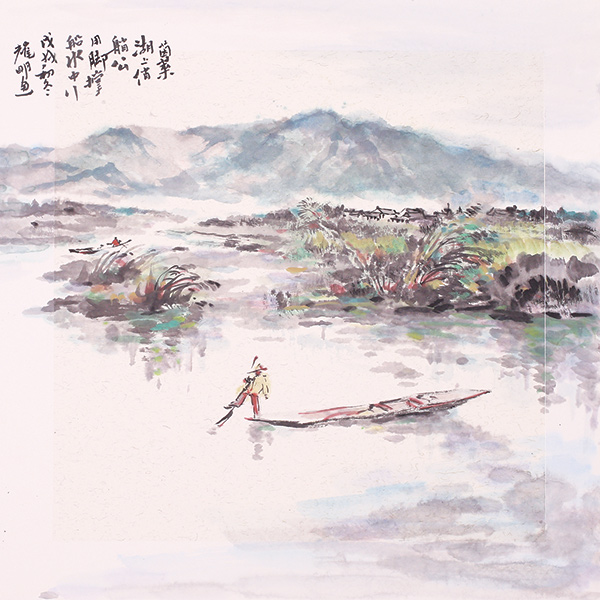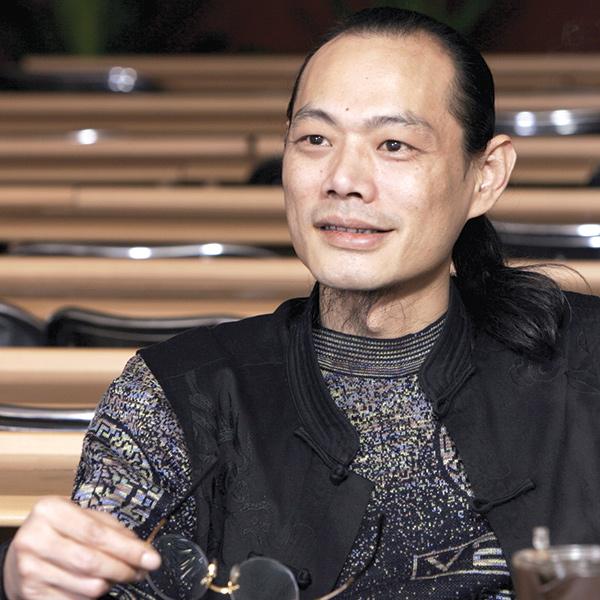 <!-SSE PAGELINKSTART SSE->