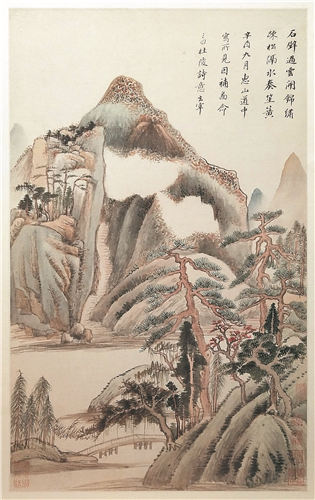 A large-scale exhibition celebrates the life and art of Dong Qichang.
<!-SSE NEWSADSTART SSE-> <!-SSE NEWSADEND SSE->
One of the most important figures in Chinese art history, Dong Qichang (1555-1636), is being presented in a large-scale exhibition at Shanghai Museum.
The Ferryman of Ink World: Dong Qichang's Calligraphy and Painting Art consists of 154 paintings and calligraphy works, partly from the museum's own collection and partly borrowed from 15 other museums and cultural institutions, including the Palace Museum in Beijing, New York's Metropolitan Museum of Art and the Tokyo National Museum.
This is the largest exhibition of Dong's works on the Chinese mainland, according to Yang Zhigang, director of Shanghai Museum.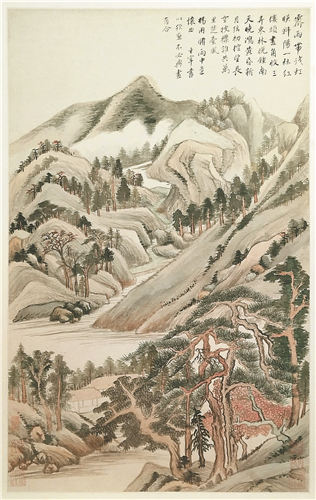 Dong was born to a poor-but-learned family in Huating in today's Shanghai. He passed the imperial examination and worked in a series of government positions starting from age 35. During his career as an artist, which lasted until he turned 80, Dong made great efforts in exploring traditional Chinese art, collecting calligraphy and paintings.
Dong is now widely known for his art theories. He divided Chinese painting into northern and southern schools, traced their historical lineage and analyzed their aesthetic advantages.
He emphasized the moral power and spiritual heights of artists, especially literati art.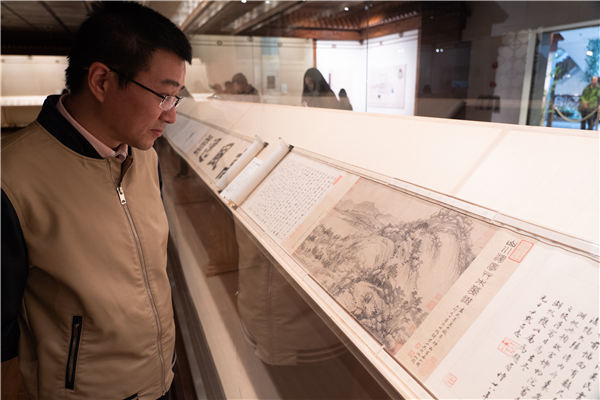 He also studied and analyzed Chinese inkand-brush painting.
Through his creation, Dong showed that he had learned from previous masters and developed his own style and methodology to become the leader of the Huating school. His artworks were widely sought after during his lifetime. His artistic achievements were praised by both critics and emperors after his death at age 82.
Other exhibits include works by important artists and calligraphers before him, who made great impact on his art, and those by later artists under his influence, according to Yang.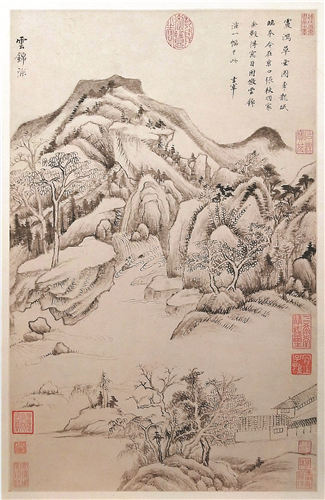 "We hope to create a panoramic exhibition that presents the artist and his ideas in the context of the art history (of imperial China)."

Dong was by far the most influential figure in the late Ming (1368-1644) and early Qing (1644-1911) dynasties. His artistic theories dominated the tone and principles for long after that, says Ling Lizhong, head of the art department of Shanghai Museum, who is also the curator of the exhibition.

<!-SSE PAGELINKSTART SSE->