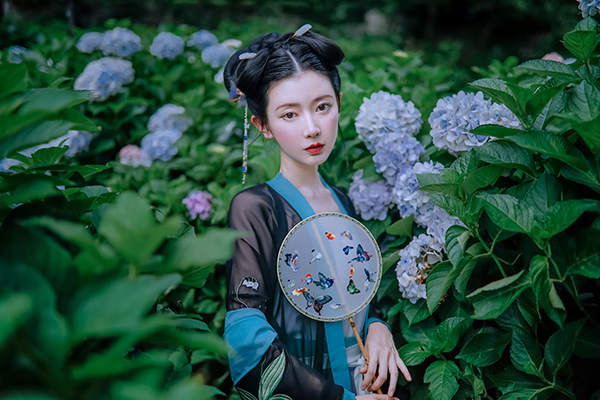 The traditional hanfu is having its moment as a social media campaign begins to show results
<!-SSE NEWSADSTART SSE-> <!-SSE NEWSADEND SSE->
When thinking about traditional Asian dress, what's the first item that comes to mind? Is it the Japanese kimono, the Korean hanbok or the Chinese cheongsam? Though many regard the last as an enduring symbol of Chinese culture, some, especially those in the younger generation, have shifted their preferences to hanfu, a traditional costume that originated before the Han Dynasty (206 BC-AD 220) and has been popularized through TV and movies.
A big supporter of hanfu, Chinese actress Xu Jiao impressed the world by wearing an exquisite piece to the Venice Film Festival last year. Featuring white gauze fabric, a black belt with beautiful fringe in the middle and an embroidered pattern of a golden bird, this V-neck hanfu dress is a great example that blends traditional and modern elements.
However, as of yet, the hanfu hasn't grabbed as much attention as the kimono, the hanbok or the cheongsam.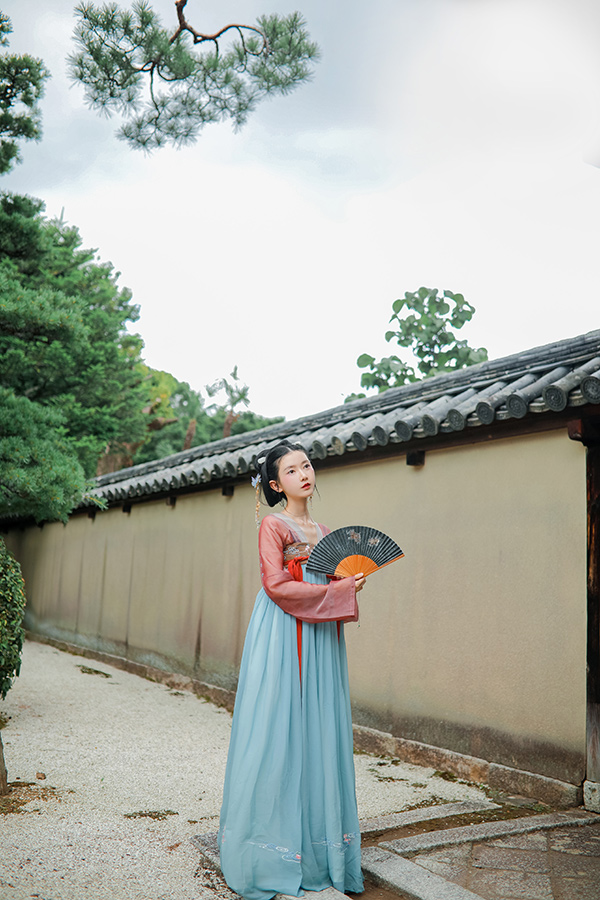 To address this, the popular blogger Miqiujun is determined to spread its culture around the world. With 16.8 million followers on her Sina Weibo account, she now runs a brand called Jieziji with her husband. "As my parents and grandmother are tailors, I have had an interest in clothing and design since I was a little girl," she says. "I took part in some hanfu activities in university and then started my own company four years ago."
With her husband serving as the photographer, Miqiujun has put a plethora of gorgeous hanfu pictures on her micro blog. "I usually do my own haircut and makeup," she explains.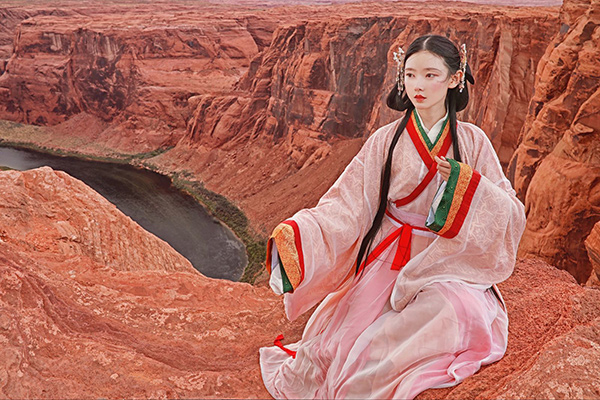 "In the second half of 2016, I shot a video about women in different dynasties and their ways of dressing up. I looked at many books and sometimes referred to pottery figurines to get useful information." This hit video introduced four dynasties - Han, Tang, Song and Ming - as well as the women back then, their lifestyles and their pursuits of beauty.

Miqiujun has also started an outreach activity called "Travel with Hanfu" - a world tour to educate and showcase the garment in 15 countries and counting. "Our first stop was Nepal and we just came back from Japan," she says. "Many people mistake the hanfu for a kimono or a hanbok. We explain the history; they also think it's beautiful and want to give it a try. The cheongsam enjoys more popularity and wider recognition. But it would be great if people could also think of hanfu."

<!-SSE PAGELINKSTART SSE->