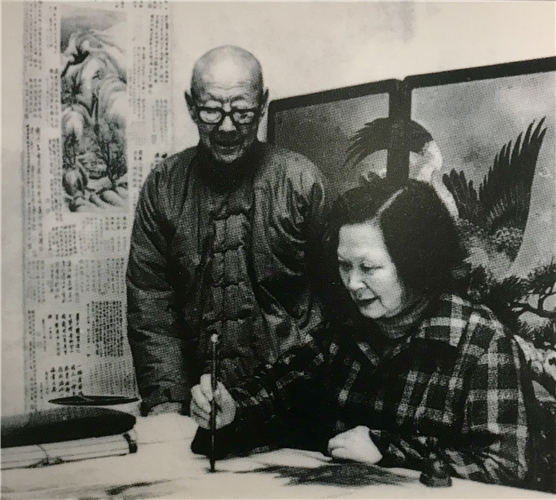 An ongoing exhibition shows how a husband-and-wife team sacrificed everything to protect national treasures.
<!-SSE NEWSADSTART SSE-> <!-SSE NEWSADEND SSE->
Zhang Boju (1898-1982) and Pan Su (1915-92) are acknowledged as a model of a happy couple in modern China. They both hailed from well-connected families, shared an interest in the arts, and were known as charismatic and learned.
More importantly, the late couple is remembered for assembling a quality collection of classic Chinese paintings and calligraphic works over a period of three decades that they donated to the country in the 1950s. Their generosity allows people today to appreciate the magnificence of Chinese cultural traditions through these vivid legacies.
But building up such a great assemblage of art not only cost the couple-who were both painters and calligraphers themselves-almost all of their wealth but also sometimes put them at risk.
Zhang once said: "It is not necessary that I should keep what I've collected all my life. Only I hope they will stay in my country forever and be passed down through generations."
The couple's devotion to traditional Chinese art can be traced back to their comprehensive educations. They were well-versed in painting, calligraphy, poetry, classical music and opera.
Previous exhibitions through the decades have showcased many artworks from their collection. But an ongoing exhibition, Admiring the Noble Character with Reverence, also focuses on their accomplishments in ink painting, calligraphy and literature, including letters to such friends as art master Zhang Daqian.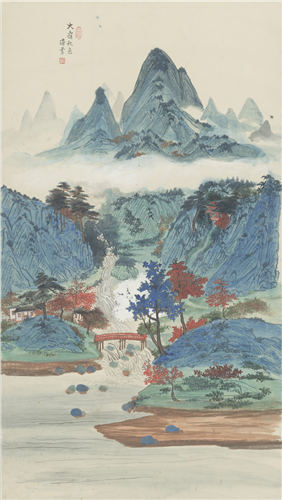 The exhibition at Tsinghua University Art Museum, or TAM, runs through Jan 13, coinciding with Zhang's 120th birth anniversary.
Zhang didn't follow in the foot-steps of his father, a statesman, successful banker and politician. His love of arts, however, ushered him into communities of artists and opera performers.
His many paintings at the exhibition revisit the subjects of plums, orchids, bamboo and chrysanthemums, which symbolize high morality in Chinese culture. And his writings show a distinctive calligraphic style with the grace of a flying bird's feathers.
Pan, meanwhile, was dedicated to the mountain-and-water genre of painting. She excelled at the meticulous gongbi brushwork. Her works demonstrate a sophisticated layering of blue and green shades.
Du Pengfei, TAM's deputy executive director, says that through their works, one can see the couple's integrity and how they loved the culture and the land they were born into, and why they sacrificed so much to protect the national treasures they came across.
Zhang bought his first piece, a calligraphic inscription by emperor Kangxi of the Qing Dynasty (1644-1911), when he was around 30. And it ignited a passion for buying classic art.

<!-SSE PAGELINKSTART SSE->