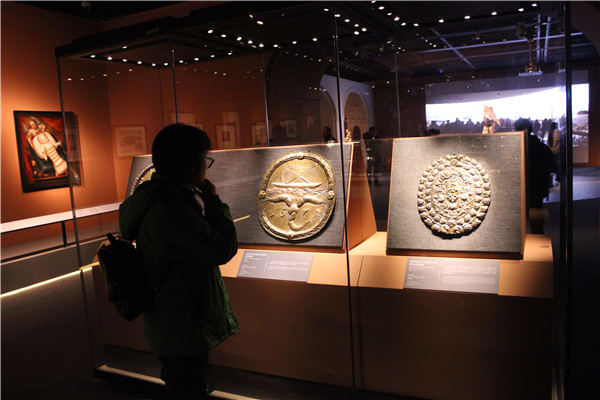 From 1618 to 1648, the Thirty Years' War, which originated from conflicts between Protestants and Catholics in Central Europe, grew to be one of the most destructive wars in human history.
It almost razed Silesia to the ground.
<!-SSE NEWSADSTART SSE-> <!-SSE NEWSADEND SSE->
However, this historical region, much of which is part of modern-day Poland, did not surrender to this catastrophe. After the war, it rose again and soon became one of the most economically vibrant regions in Europe.
A new exhibition at the Capital Museum in Beijing, which opened on Dec 18 and will run through March 24, tells a story of revival.
Silesia Rediviva: The Baroque Period in Silesia displays 76 artworks and handicrafts from the collection of the National Museum in Wroclaw.
Wroclaw is a city in Western Poland and the cultural center of Silesia. As 2018 marks the 100th anniversary of Poland regaining its independence after the end of the World War I, it is seemingly meaningful that the exhibition opened just before the New Year.
According to Piotr Oszczanowski, director of the National Museum in Wroclaw, the exhibits are selected from "the most precious highlights" in the museum's collection of around 200,000 cultural relics. Though the museum only has a 70-year history, he proudly notes that the institution has become one of the most popular historical museums in Poland.
"After the (Thirty Years') War, Silesia once again became a regional power-Something that is fully proven through these exhibits, which also show that it was a peak time for fine art," he says.
He hails close cooperation between the exhibition's curators from China and Poland. They jointly present artifacts, including paintings, weapons and everyday items, to paint a full picture of Silesian society in the 17th century.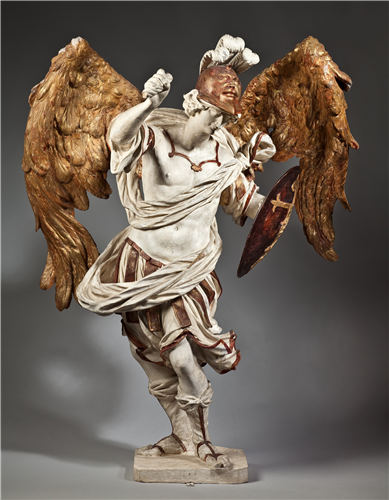 Zhao Yazhuo, Chinese curator of the display, has designed three sections for the exhibition.

"We want to show the diversity within the elite class in the first section," she says. "For example, the Polish aristocrats, deputies of the Holy Roman Empire, the rising bourgeois, the Catholic Church …they made the political atmosphere in Silesia really complicated."

Consequently, portraits of aristocrats and the social elite from different backgrounds have been carefully selected for this section of the exhibition to reflect a cross-section of the region's upper class. The eyes of one portrait of a lawyer can "roll" due to a clock pendulum installed in the painting. Zhao explains that such a gadget shows people's pursuit of novelty during a time when the Baroque aesthetic was favored.

She added that Silesia was dominated by Protestants before the Thirty Years' War. However, it was controlled by the Catholic Church afterward, which gave impetus to a booming period of passionate Baroque art in the region.

The second section of the exhibition is focused on the most representative works by Silesian artists. For instance, though sculptor Matthias Steinl was from Austria, he left many works in the churches of Silesia. A set of six angelic choir statuettes and a statue of archangel Saint Michael are probably among the best examples of his work and show why he acquired his reputation.

<!-SSE PAGELINKSTART SSE->