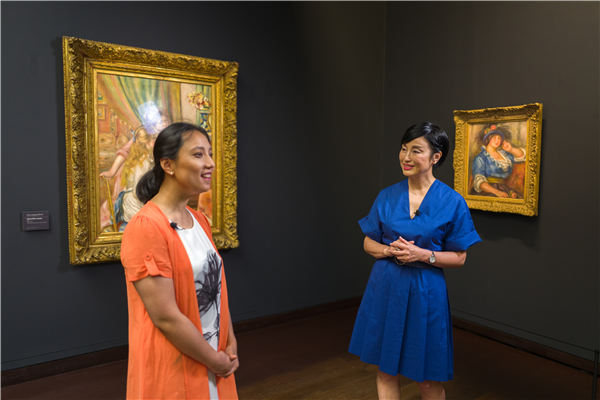 A Chinese online education program showcases the treasures of five top museums in Paris, enriching children with art.
<!-SSE NEWSADSTART SSE-> <!-SSE NEWSADEND SSE->
Though half an hour is far from enough for even a brief tour of any Parisian museum, it might just be enough for a study of 10 artworks, thanks to an online art education program that offers a teaser to the all-encompassing museum visiting experience.
Five of the most famous Parisian museums recently cooperated with the Chinese program A Life Changing Museum Trip in Paris, aiming to engage more children in the appreciation of high art and entice Chinese families into an educational and entertaining journey to Paris.
The program is the first of its kind to have been officially authorized by five world-renowned French museums, including the Louvre, the Orsay Museum, the Centre Pompidou, the French National Museum of Natural History and the Army Museum.
Since it was launched in August 2018, 10 episodes have been released. Within each 25-minute episode, the presenters introduce around 10 representative artworks from one museum, allowing the audience to get a glimpse of the institutions' vast collections.
The program is presented by Huang Jingjie, a key opinion leader in parenting education, with the script written by Zou Fanfan, a Chinese writer who lives in France and has produced a lot of children's literature.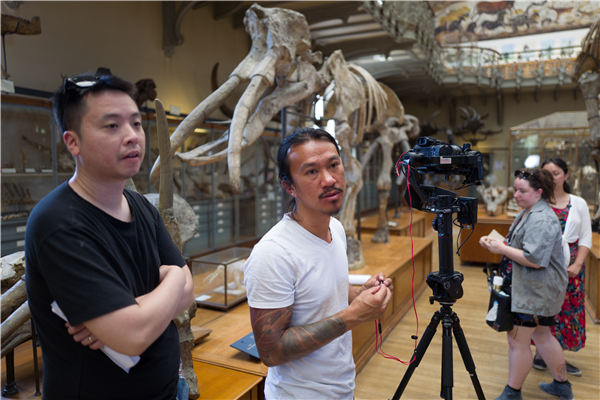 When the program was first broadcast live on the online education platform CCtalk, viewers could ask questions and interact with the hosts online.
As the program is targeted at families with children aged between 4 and 14, Huang and Zou engage the audience with intriguing stories and easily understandable narration. For each episode, the presenter starts by asking the viewers a question, the answer to which can be found in the artworks later introduced.
The third episode introducing the Orsay Museum begins with the question, "What color is the sky", and despite the belief that the sky is blue, the impressionist paintings of Claude Monet, Vincent van Gogh and Pierre-Auguste Renoir provide diverse answers.
Pierre-Yves Lochon, the French producer of the program, says that the museums participated in the program production every step of the way, from the selection of artworks to the filming and broadcasting. The museums also offered the crew access during the weekly closing day to facilitate the shooting process.
According to Lochon, so far, the program has over 50,000 subscribers across all platforms, including CCtalk, Xiaomi TV, and video streaming sites iQiyi and Youku.
Commenting on the program, CCtalk user Songsong says: "The course is very intriguing. My child loves the teachers' presentation and asked us when we would take him to the museums. I'm very happy and grateful that the program sparked his interest."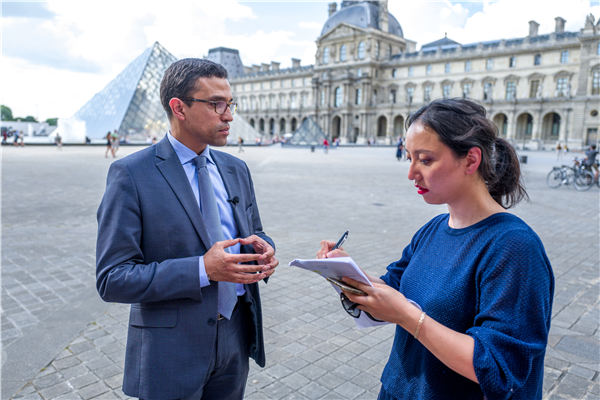 Moreover, the signal of the program was sent to 30,000 schools in China's rural areas, so that teachers can use the program as an educational resource in class and imbue children in those schools with a knowledge of art.

<!-SSE PAGELINKSTART SSE->