Disney comedy Free Guy breaks 100 million yuan mark
Disney's "Free Guy"tallied more than 110 million yuan (17 million US dollars) at the box office of Chinese mainland cinemas within just three days of its opening.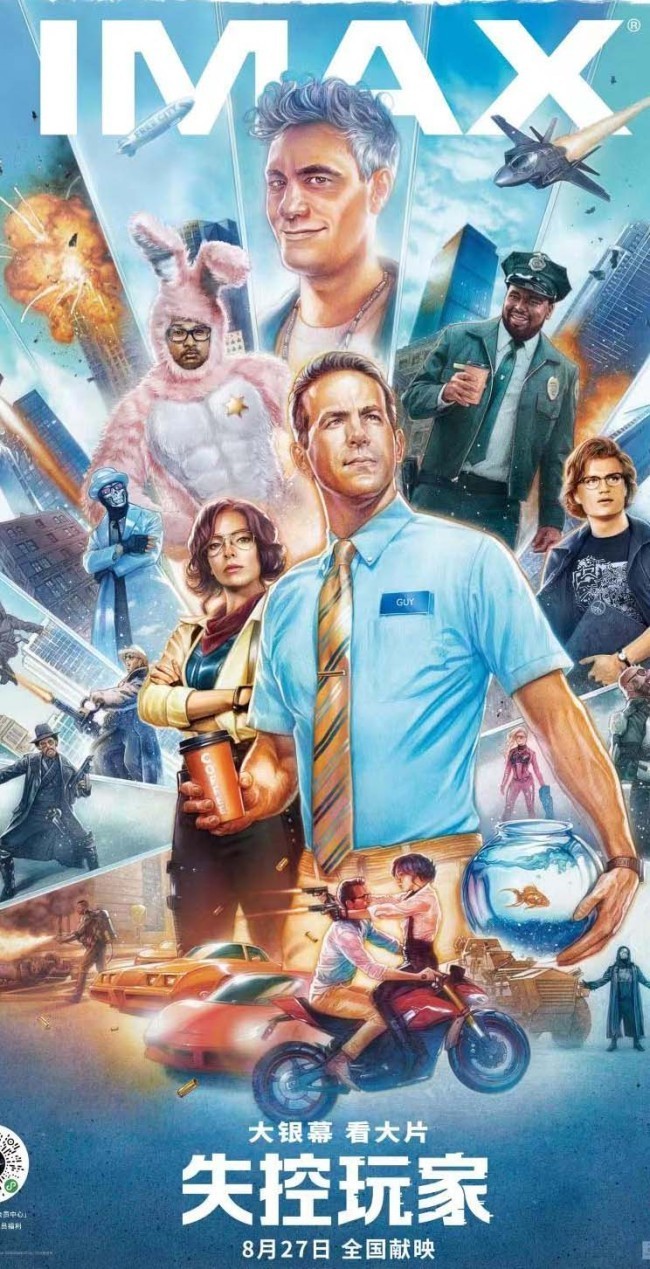 An IMAX poster on August 27, 2021 for the new Ryan Reynolds comedy Free Guy, which is now in Chinese cinemas.[Photo: provided to China Plus]
Early social scores were helpful for its performance, with China's leading online movie ticketing platform Maoyan registering a strong 9.2 rating and Douban a solid 7.8.
The action comedy movie stars Ryan Reynolds as a regular dude who discovers he's actually living in a video game setting him on a journey to become the game's hero and to delete its creator.
So far, the Ryan Reynolds movie has grossed over $130 million globally, according to a screendaily.com report.
IMAX China held a screening event in Beijing for media and moviegoers to review or promote the film.
The film is the first from Disney to enjoy a cinema-only launch since the start of the pandemic.
In addition, Ryan Reynolds, best known for playing a wide variety of roles, including demanding action ones in comic book movies "Green Lantern" (2011) and "Deadpool" (2016), has recently revealed that Disney is already planning Free Guy 2.