U.S. Senate approves Biden's nominee Nicholas Burns to be ambassador to China
The U.S. Senate on Thursday confirmed veteran diplomat Nicholas Burns as ambassador to China, filling a position vacant for more than a year.
President Joe Biden nominated Burns for the post in August.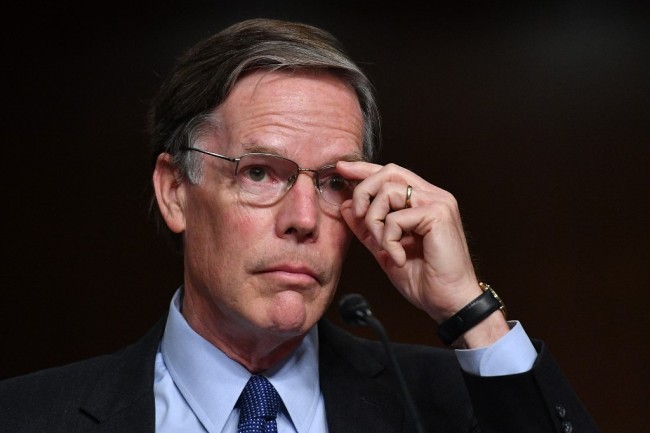 Nicholas Burns testifies before the Senate Foreign Relations Committee confirmation hearing on his nomination to be Ambassador to China on Capitol Hill in Washington, DC, October 20, 2021. [Photo: AFP]
Burns, 65, is an international relations professor at Harvard University's Kennedy School of Government.
He has previously held senior positions in both Democratic and Republican administrations during his 27 years' government service and capped his career by serving as under secretary of state for political affairs from 2005 to 2008, the third-ranking official in the State Department.
He was U.S. ambassador to NATO from 2001 to 2005, and before that he served as State Department spokesman and ambassador to Greece. He also worked for the National Security Council at the White House under then presidents George H.W. Bush and Bill Clinton.
Terry Branstad, the U.S. ambassador to China under Biden's predecessor Donald Trump, resigned in October 2020.