Biden says US unemployment drop signals 'recovery is moving forward'
President Joe Biden put a gloss on disappointing job creation figures Friday by focusing on a drop in unemployment, which he said marks a "sign that our recovery is moving forward."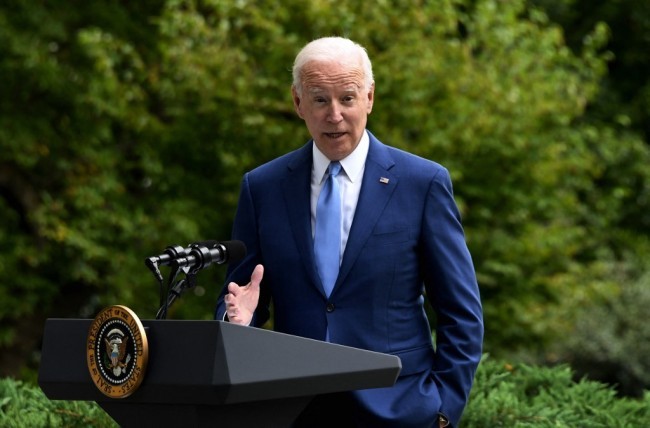 US President Joe Biden speaks after signing three proclamations restoring protections for Bears Ears, Grand Staircase-Escalante, and Northeast Canyons and Seamounts National Monuments, on the North Lawn of the White House in Washington, DC, on October 8, 2021. [Photo: AFP]
While the number of new jobs last month was far below expectations, the unemployment rate fell to 4.8 percent -- below five percent for the first time since March 2020, Biden said.
"The monthly totals bounce around, but if you take a look at the trend, it's solid," he said of the job creation numbers.
"In total, job creation in the first eight months of my administration is nearly five million jobs. Jobs up, wages up, unemployment down -- that's progress."
Government data showed an addition of 194,000 jobs last month, only half of what economists had predicted and also below the 366,000 new jobs registered in August. The statistic is watched as an indicator of vitality in the economy as it climbs out of the unprecedented pandemic-related shutdown.
Biden, who is cratering in opinion polls as his Democratic party squabbles over enacting his ambitious domestic spending agenda, appealed for calm.
"Things in Washington, as you all know, are awfully noisy. Turn on the news and every conversation is a confrontation. Every disagreement is a crisis," he said. "But when you take a step back and look at what's happening, we're actually making real progress."