Trump sheds pounds post-presidency
Former U.S. President Donald Trump has been looking healthier since leaving the White House.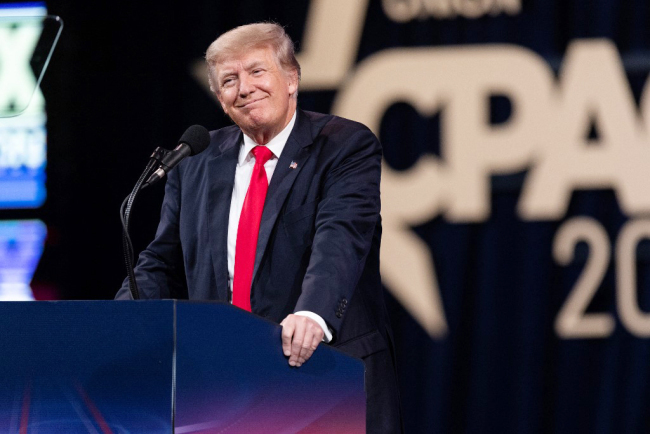 Former U.S. President Donald Trump speaks at the Conservative Political Action Conference in Dallas, Texas, July 11, 2021. [File Photo: AFP]
According to a report from Business Insider, Trump had lost about 15 pounds as of this April. Likewise, his advisers are quoted as saying the ex-president has seen marked improvements to his health, is eating healthier, and often plays golf.
According to the Washington Post, leaders who have visited Trump at Mar-a-Lago this year have said the 75-year-old was more relaxed than during his four years in the White House.
The change has prompted the media to question whether the former leader is preparing for a reelection bid in 2024.