Romance|Haikou, a city of emotions
Published: 2022-08-04 13:19:07
What are the cities you have visited in Romantic? Perhaps, you already have the answer in your mind.
The romance of a city depends on its taste, which comes from its historical and cultural connotations, its natural and human environment, as well as its economic strength.
Known as the 'Coconut City', Haikou has a history and culture of over 1000 years, which has established the city's connotations.
As the oldest, largest and richest collection of cultural relics in Hainan, the Five Official's Temple is of great historical, artistic and scientific value; the ancient charm of the Southern-style Cavalry Street has formed a mixed European and Asian urban style of the Cavalry Building Historical and Cultural District; the elegant Haikou Bell Tower was first built to accommodate foreign trade and has become an important landmark and The Shishan Volcanic Group National Geopark in Haikou is the most concentrated area on Hainan Island where signs of neotectonic movement have developed, preserving the world's most complete volcanic crater, which is over 13,000 years old.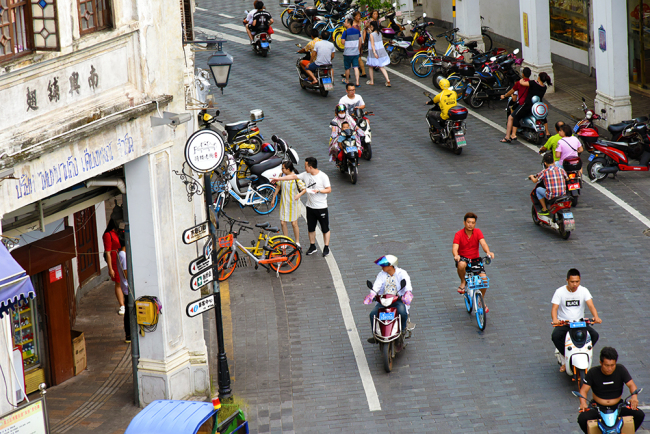 People walk through the old cavalry streets, living a leisurely life amidst history and modernity. Photo by Xu Ersheng
The deep cultural heritage of Haikou gives it a unique and refined atmosphere.
With the impact of reform and opening up, Haikou bravely stands at the forefront of the tide, strives for progress and becomes more graceful under the immersion of the rhythm of coconut and sea.
In recent years, Haikou has optimised urban transport, comprehensively promoted urban renewal, continued to create a vibrant and beautiful countryside, and shaped a new image of the city.
The newest Netflix hit spot - Haikou Cloud Cave Library is an iconic art building in Haikou Bay. When beauty meets books, reading and resting blend just right; the 1942 Fang Hua Scenic Area, Nanyang District and Old Beijing Street in Mission Hills Feng Xiaogang Film Commune ...... walk into The Film Commune is like stepping into a real film or TV drama set. The hutongs of the old days and the trams that pass by slowly, instantly transport you through the years of your youth.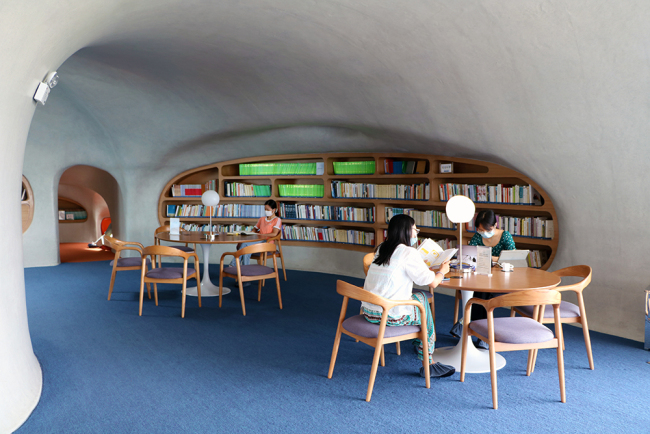 Several girls reading in the Cloud Cave Library. Photo by Xu Ersheng
Haikou is a low-key city, with sculptures of all kinds scattered in the hutongs and lanes, romantic and literary, exquisite and beautiful. Walking in the coastal district, you can not only look at the sea and listen to the waves, but also enjoy the gentle shadows of the coconut. Greenery and flowers are everywhere, soaking up the sunshine and blooming with abandon.
Placing youth in the four seasons of Haikou. Photo by Xu Ersheng